​The State of the Market: Salary Guide & Talent Trends in Southeast Asia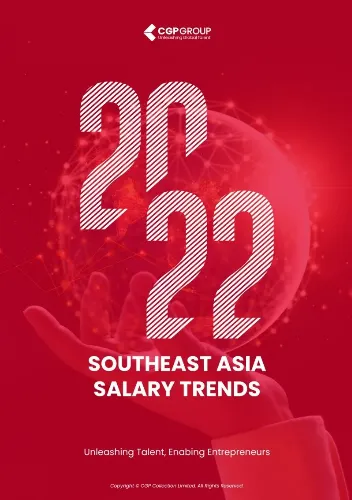 ​Singapore has cultivated a great pool of highly educated and talented professionals. With the Singapore Government continuously encouraging and promoting the importance of upskilling and more recently, due to Covid-19, the need to reskill, programmes and grants such as SkillsFuture, SGUnited skills programme, Mid-Career Pathways, Traineeships, and Jobs Support Scheme, have been created to support local talent to help them remain competitive in the employment market.
Read our salary guide and hiring insights report for 2022 as we explore employment trends in Southeast Asia and provide hiring sentiments in 2022.
Covering our areas of specialization in the CGP salary guide, you'll learn about:
Talent movement within the market

Current challenges in hiring

Relevant skills for 2022

Salary benchmarks and emerging labour trends in Southeast Asia ​
​
Download Here