Back to Blogs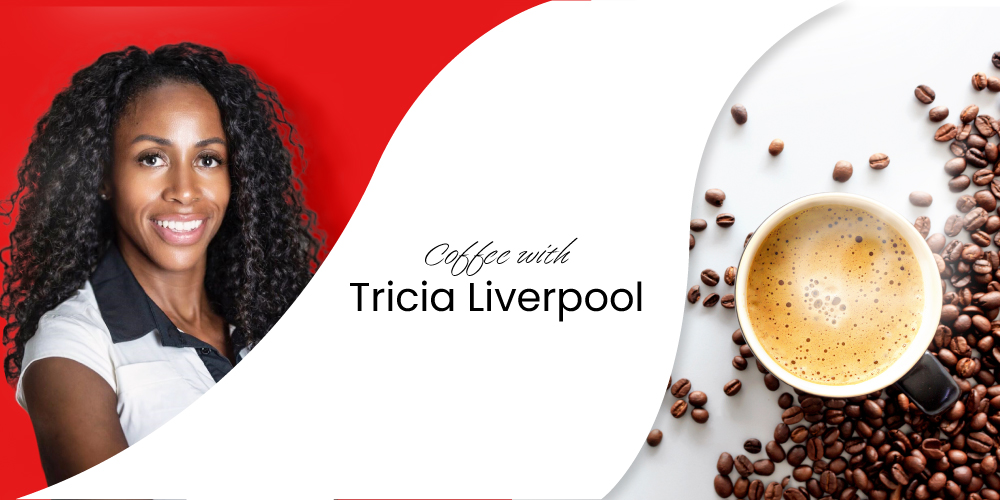 Tricia Liverpool is the General Manager for CGPO2O Search business overseeing 9 different verticals in Singapore. With over 20 years of recruitment experience gained across Australia and Asia Pacific, Tricia founded Leo Harper specifically to service the Communications industry whether that be placing Senior PR Managers or Communications Heads to the MDs of Creative Agencies. She partnered with Fortune 500 companies in Singapore, mainland China, Hong Kong, Malaysia, Indonesia, Thailand and Australia with her USP being people in the industry can be confident they are dealing with someone who was from the industry.
Prior to running her own business, Tricia was the Managing Director of a major UK owned Singapore based recruitment business, working across 7 different verticals. She was instrumental in starting the contracting desk in order to serve the changing Asian recruitment model and doubled the size of the organisation before venturing out on her own.
Where are you from and tell us a bit about your background?

I am originally from the UK but left in 1996 to spend a few months in Hong Kong. 25 years later and I have since moved to Sydney, Melbourne, back to Sydney then Singapore, Bali, and back to Singapore!


How did you fall into recruitment?

I was dating someone who worked for a large British recruitment firm, so I spent a lot of time in their reception waiting for him and listening to the buzz of what was happening in the office. I began figuring out how to "join the dots' in regards to candidates, clients, and roles and became quite adept at asking questions and making suggestions. His boss eventually suggest I make the move to Australia to join a completely new recruitment business he was setting up and the rest is history.


How has Covid-19 situation impacted the culture of the business?

I started at CGP in the middle of this year at the height of WFH and so I had never had the luxury of meeting the team either in a professional or social environment. However, I was struck by the camaraderie of the teams even before we finally got to see each other in the flesh, albeit briefly, in the new office we moved into in June. The Covid-19 situation has definitely meant less interaction and less of an ability to promote a corporate culture.


As a leader of a business, what have you learnt during such unprecedented times?

That every opinion matters. Given we do not have a traditional physical presence in the office, remote working has meant that we spend a lot of time on Zoom calls and it is easy for fatigue to set in and for people to not contribute. Therefore, it is even more important that everyone has a chance to be heard as it can be quite isolating otherwise. We encourage feedback at all levels and allow individuals to take the reigns away from purely the management.


Has CGP needed to evolve as a business?

Definitely but that has more to do with growth than covid. Having started in China the company is now expanding rapidly in Singapore and South East Asia so we have had to ramp up our hiring and ensure our brand is relevant to this region hence the new website, the added headcount and even the new office.


How has CGP supported the mental health of its employees?

We already had a regular HIIT session instigated by our Head of Marketing and we also engage in regular virtual games with fun prizes at month end which have proved to be popular. More recently we have recently signed up for a Wellness App called iSabel to help our employees to focus on everything from meditation to financial wellbeing to nutrition.


What other initiatives has CGP come up with to help employees stay engaged?

A monthly newsletter to share results, new joiners, new client wins etc. "Virtual Gong" i.e. a placements board that is shared via WhatsApp. Food deliveries to reward/surprise employees who are WFH. Remote training sessions to foster their development.


Given the changes in the economy, what does onwards and upwards look like for the business?

We are ahead of target and intend to keep the momentum in 2022. We will be adding a couple new disciplines to increase our value proposition and focus on promoting from within. We also intend to increase our footprint in the Southeast Asian region.


If you could go back in time, would you have changed any of the decisions you have made during such challenging times?

No, so far the journey with CGP has been rewarding and if I am honest since I ran my own business before joining, the WFH scenario has made the transition easier. I have had more time to plan whilst being in my home office and look at the strategy for growth. I am very much looking forward to 2022.


What advice would you give to those considering recruitment?

I always equate recruitment consultants to being part Matchmaker, part Private Detective and part Counsellor. Since people are our commodity, a recruitment consultant must be comfortable in knowing there is never a day that's the same as the next and if you are comfortable with that, then it can be an exciting and lucrative career choice. Also, there is a severe lack of talent in the market currently and so it is a very busy time!