Back to Blogs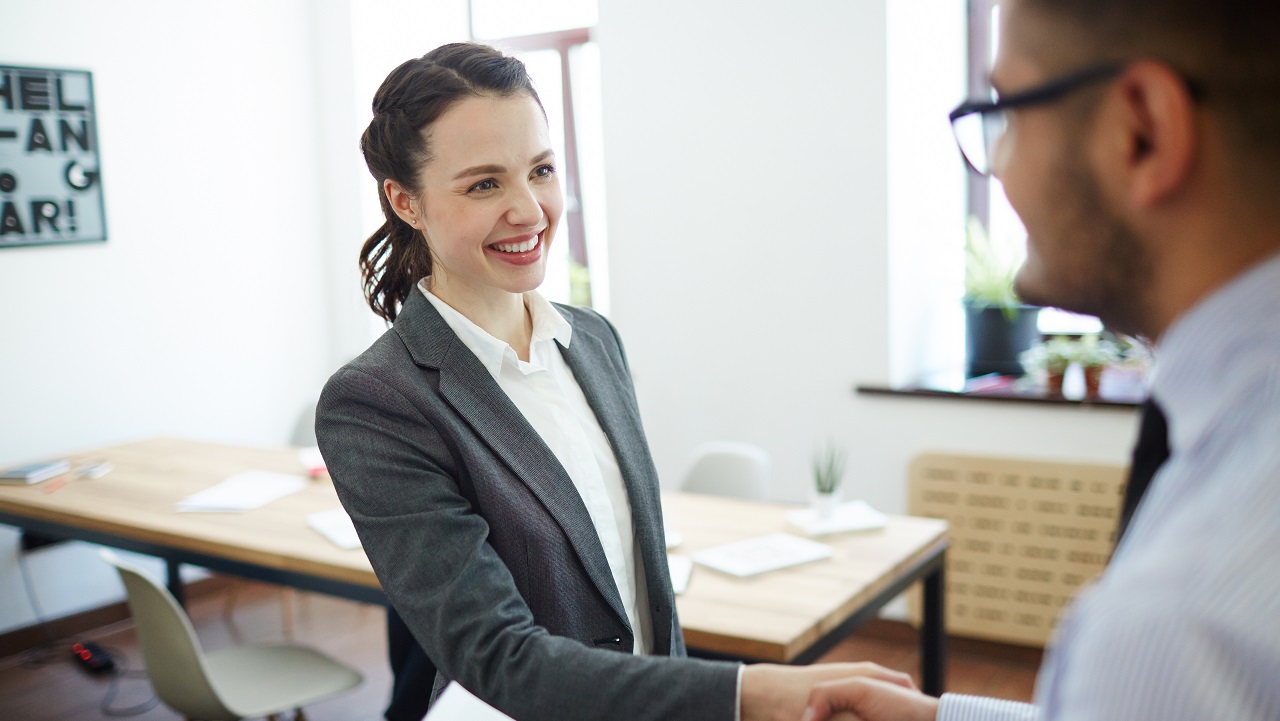 Are you facing problems in your hiring process? Would you like to understand how to speed up the process? We are here to help you improve the recruitment process in your organisation.
We understand that employees are an essential asset in every organisation. But finding the best candidate can be a time-consuming and tiring process, especially in today's world, where top talent can be snapped up in an instant.
Also, it is frustrating if the hiring process takes too long, so we are here to help you.
Here are a few key strategies to speed up your hiring process:
​Use a Recruitment Specialist
If you fall short of time or are tired of the whole hiring process, we suggest you work with recruitment specialists to do the hiring. They use various recruitment tools and techniques to quickly place the right candidate for the right role and most importantly, they know the specifics of the relevant space.
Also Read: 5 Simple Steps to Choosing the Right Recruitment Agency
​
Put Only Must-Have Skills That You Need
Whenever you are hiring, make a great job advert that includes the must-have skills for the particular job position which will help you and candidates to save time. Try to set a list of the must-have skills that you expect from that candidate in order to meet a given deadline. It will help you manage the candidate's expectations and fast recruiting goals.
​
Automate Where Possible
If you want fast recruitment, then you should maximize your hiring efficiency. For that, you can make wise use of apps and automation tools instead of doing all those tasks manually, which is time-consuming. Such apps and tools can do everything from filtering the CVs to tracking applications.
​
Talent Database
When you require the best candidate, search your talent database. You might have saved the application of the candidates that were not hired but were closely suitable for the position. It will save you time because these candidates will have the skills and experience similar to your requirement.
​
Use Social Media
It's the 21st century, and most people are social media junkies. So, why not try to make productive use of this fun media? Also, you will attract and reach a number of young set of talent. You can use social media to smoothen your recruiting process.
​
Pre-Screening
Pre-screening is the easiest way to weed out the candidates who are not suitable for your job requirement. You can use skill tests or a quick telephonic interview to discern the best talent for your organization.
​
Interview Only Best Candidates
By pre-screening candidates, you will get a better idea of who can be taken through to the next round. Generally, most multinational companies have at least three rounds of interviews.
The first round will consist of pre-screening; whosoever passes it goes for the second round, in which more specific questions regarding the job position and their profile are asked.
Finally, if the candidate passes that round, they will go to round 3. In this way, only the best candidates make it through resulting in rapid recruitment.
​Save your time finding the best talent matching your needs from our diverse candidate pool in 10 specialised sectors. Contact us today.
​
Go For Flexible Interviews
You can save days or weeks if you arrange flexible interviews. Scheduling telephonic or Zoom interviews can make for quick and easy hiring. It will save your and the candidates' time.
​
Use an Employee Referral Program
This is the most effective method for fast recruiting the best candidates. The current employees in your organisation will be great in identifying whether a person will be best suited for a particular job position in the company. In addition, your current employees will do headhunting for your future employees.
​
Hire From Within
Here's an idea, why don't you hire from within? You should always encourage your staff to apply for new positions in your organisation because it benefits both you and your business. In addition, it will be cheaper, and there will be less risk since they have a prior track record. So, hiring internally will result in fast hiring at a more affordable cost.
The speed of your hiring process gives you the advantage of spending less time, effort, and money.
​
Our Final Say!
We understand hiring can be tricky sometimes and employing the wrong person can be detrimental as it will waste both time and money.
Remember, you can always consider temporary support if your need is urgent or you are not able to commit to that permanent hire.
Good Luck Recruiting.
​
Frequently Asked Questions
​
How can I speed up my job application?
There are several things you can do to speed up your job application. First and foremost, ensure you have a strong resume and cover letter. If you don't have either of these, take time to create them before you start applying for jobs.
​
How long should the hiring process take?
The hiring process should take as long as necessary to ensure that the best candidate is hired. The process of finding and hiring new employees can be a long, tedious, and often expensive process. Therefore, it's essential to take the time needed to find the right person for the job. Usually, this means wading through many applications, interviewing many candidates, and checking references.
​
Why is the hiring process so slow?
The hiring process can be slow for many reasons. Sometimes it takes a long time to find the right person for the job, or there might be many equally qualified candidates. Sometimes the company might be looking for someone with specific skills or experience, and it can take a while to find the right person. Or sometimes, it just takes a long time to go through all the applications and interview candidates.
​
How to ask a recruiter to speed up the interview process?
Suppose you're interested in a particular position and want the interview process to move faster. In that case, it's perfectly acceptable to reach out to the recruiter and politely inquire about the status of things. Make sure you express your interest in the role and company and explain why you're a great fit. Also, be respectful of the recruiter's time and schedule. Keep your inquiry brief, and to the point so they can easily respond without feeling inundated.
​
How long does it take to make a hiring decision?
It depends on the position and the company. However, a good rule of thumb is to allow less than one month for the entire process, from start to finish. This includes advertising the position, screening candidates, conducting interviews, making a decision, and notifying candidates of the decision.
​
At CGP Singapore, we are experienced in delivering Executive Search, Contracting, Recruitment Process Outsourcing (RPO), and Human Resources Outsourcing services to multi-national and domestic firms. We are a team of recruitment experts, we have the knowledge, skills, and resources and we are committed to helping our clients and candidates find the job and talent that best fits them.
Whether you're a professional looking for a job or a business seeking highly skilled talent and let us help you find the best fit for you.
​