Back to Blogs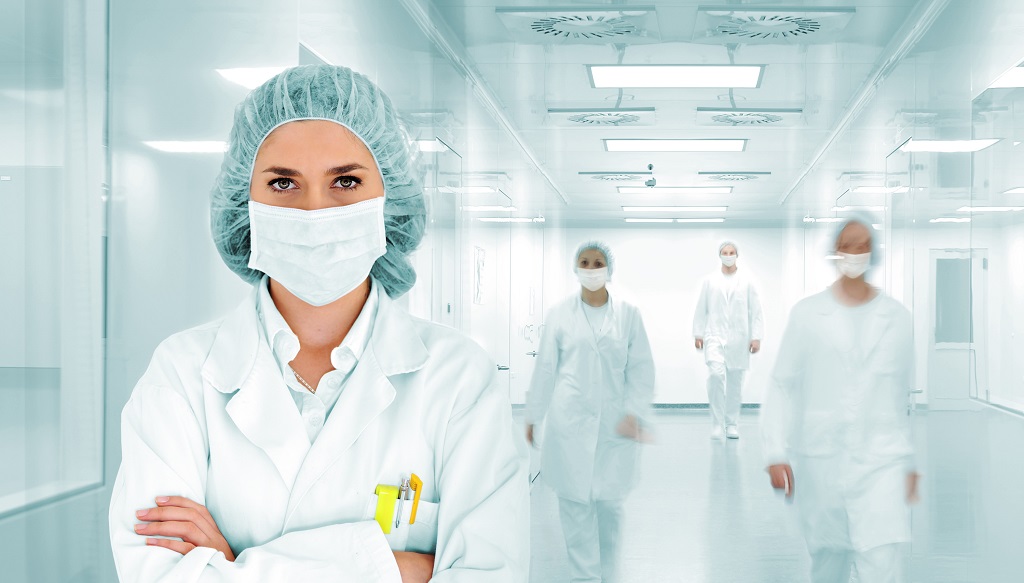 Healthcare is a staple industry all over the world and in developed nations, a core industry underlining a healthy future. In Singapore, the healthcare industry has received increasing attention from both public and private sectors especially in the last decade, resulting in the rapid development of the industry.
Singapore's healthcare industry is well regarded as one of the best in the world due to a combination of factors, such as:
Strong regulatory governance,

Good blend of public and private healthcare infrastructure, and

A comprehensive, cost-sharing medical health insurance system.
With Healthcare being one of the major industries pulsating Singapore, what could potential job seekers expect if they choose to join this industry?

​
Stable Job & Career Growth Opportunity
The Healthcare sector in Singapore has continued to grow from 2012 to 2022, and currently employs around 150K talents (clinical and non-clinical), of which close to 100K are working in public healthcare. What this means to potential job seekers is the availability of jobs on both sides of the fence which guarantees good career development /pathing opportunities.
This is set to become even better moving ahead as Singapore further develops its healthcare industry - the Ministry of Health has recently announced a 10-year development plan to create a "Healthier Singapore" – and job seekers in both clinical and corporate functions can expect more robust career and growth opportunities in this sector.
Some of the highlights include more and more opportunities for mental health and finance professionals and experts, as the Singapore government looks at developing more mental health facilities and more value-driven, cost-effective financing options for the public.
| | |
| --- | --- |
| ​ | With pandemic bringing to the forefront the importance of healthcare workers, coulped with Singapore's newest Healthier SG plans, the industry is expected to undergo drastic changes in hiring practices and offer the diversity of positions. |
​

A Plethora of Career Development Options

As the industry continues to grow and develop, new job functions and vacancies are created every year. For healthcare talents this means no matter where they start in the field, they have a variety of options to pick from when pursuing their careers. They could even change paths a few times before charting a final career pursuit, without losing any pre-existing respect in their field.

​Both clinical and corporate healthcare professionals can leverage training mechanisms made available by their employer or through reskilling courses subsidised by the Singapore government when making a career transition.

​

Competitive Total Rewards

Clinical professionals in Singapore are among the best remunerated in Asia, in addition to receiving structured professional skill development training that will see them progressing steadily upwards in their careers. Mid-career switch opportunities are also readily available for clinical professionals wanting to make a transition into corporate functions. Some of these job opportunities include Quality Development, Program Management, Training & Development, etc.

​Corporate function professionals in healthcare (Finance, Healthcare, Information Technology, etc.) are also in demand – this is in tandem with the continued growth of the sector warranting new job creation, especially in cutting-edge technology (Analytics, Artificial Intelligence, Machine Learning) for the advancement of care provision, and corporate shared services (human resource, finance) for improved cost efficiency.

​In summary, jobseekers could expect a comprehensive base salary in addition to attractive fixed and performance-based bonuses and perks when joining the Healthcare industry. Click here to download full report on salary trends.

​

Value-Driven Work

Healthcare is fundamentally about extending and saving lives - and this remains one of the most rewarding aspects of holding a job in this industry. While the industry generally offers competitive total rewards and career development plans – healthcare professionals identify most with the fact that they go to bed each day having improved a patient's quality of life.

For someone compassionate to help and give back to society – joining the healthcare industry means you will be doing this day in and out while making a pretty good living. Regardless of your chosen vocation – corporate or clinical - you will be helping patients all the same to get the care that they need. Very few other industries could afford the value-driven work whilst paying competitive salaries and rewards.

​

​In-Demand Roles In The Healthcare Sector
Currently, there are several clinical and non-clinical roles in demand in the Healthcare industry, such as:
Nursing & Allied Health: Nursing Manager to Directors, Nurse Clinician, Radiographer, Psychologist, Radiologist

Corporate Positions: Human Resources, Accounting & Finance, Information Technology, Transformation & Project Management, Quality Management, Operations
To find out more insights into hiring trends in the Healthcare industry, get in touch with our Healthcare and Clinical recruitment team now!
​

References:

https://www.moh.gov.sg/news-highlights/details/promoting-overall-healthier-living-while-targeting-specific-sub-populations

https://www.careersingovernment.com/tools/gov-talk/career-advice/on-the-job/7-advantages-working-healthcare-industry/