Back to Blogs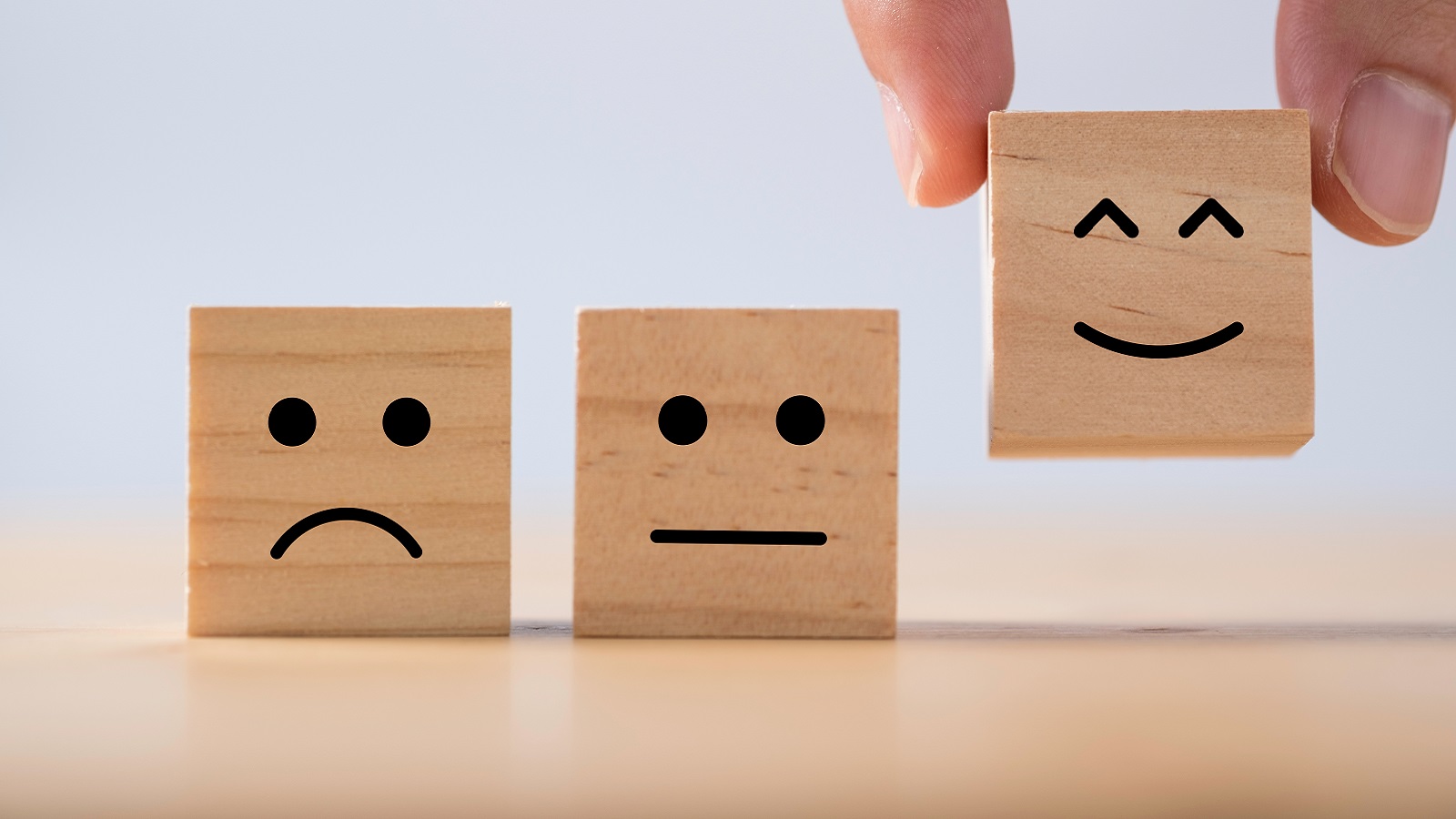 5 tips to improve your chances with candidates for an accepted offer
As we approach the end of 2022 and head into 2023, trends like the Great Resignation and Quiet Quitting will still continue to shake up both the workforce and the workplace. Given the very competitive job market, it's getting difficult for hiring managers and recruiters to find skilled talent more than ever.
Despite the challenges, once you find a suitable candidate you need to put candidate management at the top of your priorities and provide an exceptional candidate experience so you don't lose them to your competitors who are making an effort.
Fallout can happen at any stage and one of the keys to avoiding fallout is correct "Candidate Management" at both the pre-offer and post-offer stages.
Shirley Tan - Manager, Financial Services Recruitment Team at Cornerstone Global Partners Singapore - shares 5 key tips for effective candidate pre- and post-offer management strategy and how you can keep engaging the candidate in meaningful ways.
Qualifying Throughout by Setting Correct Expectations
Personalize your approach and tell your candidates how their experience or skills can add value to the new role and organization. You must share more clarity on the position's Key Result Areas (KRA) and their correlation with business impact. At the same time, avoid sugar-coating any details on responsibilities/employer or setting any false flowery pictures which could lead to wrong expectations.
Sample questions you can use to check candidate's expectations:
What is the top motivation to move/push factor for a candidate?

After interviewing with the hiring manager – what do they think about job scope, chemistry with hiring manager, and alignment with career motivation?

Check if candidates have any concerns. Were they addressed during the interview with the hiring manager?

Ask about your candidate's effective notice period. What is the effective timeline for a candidate to join the new role? Do they have any potential plans like traveling, or pre-booked holidays that may affect the timeline to start work with your client? Or critical projects that may extend the notice period?
| | |
| --- | --- |
| ​ | As per Deloitte's report, 83% of talent say a negative interview experience can change their mind about a role or company they once liked. Furthermore, 87% of talent say a positive interview experience can change their mind about a role or company they once doubted. |
Maintain a Balance of Salary Expectations
As a topic that is so difficult to tackle, no one expects the conversation to flow naturally. It is important to encourage transparency between the employer and your candidate setting the right expectations from the beginning about the role and compensation.
Always ensure the candidate's current salary and expected salary are aligned with the budget shared by the client to save disappointment and time on opportunities that do not match them. This can build a stronger relationship, thus allowing you to clients hire the right talent as well as help your candidates get hired for the roles matching their skill set, well-suited to everyone's requirements.
Sample questions you can use, or your candidate might expect from you:
What is the next salary adjustment candidate is expecting? What is the next variable bonus payout? Is the salary information updated?

Do we know the client's bonus and increment cycle and tested how it impacts candidate expectations?

Have you managed to align the candidate's salary expectations with your client's compensation mix (right compensation mix e.g., low base, high variable bonus, or vice versa)?

Have you managed salary expectations throughout?

Have you noted candidate's typical increment trend from job to job/ within the same job?
Watch Out for Any External Influence
After you release an offer, it is vital that you build a deeper relationship and rapport with your candidate so that you can outbid your competitors for the same candidate. Part of being an effective candidate management, as a recruiter, is understanding candidates' motivation behind moving jobs. If the sole motivation of a candidate in changing jobs is a pay rise, then there is a chance that is counter-offer situation arises, and you'll lose your candidate. Be sure that you remain in contact with the candidate.
By keeping in touch and understanding how the candidate's current employer reacts to resignation or in case of a counteroffer, you can always stay at the top of their mind and be open about discussion to help in their decision-making process.
| | |
| --- | --- |
| ​ | "Clear, consistent communication with your candidates helps build positive relationships and maintains candidate engagement throughout your recruitment process." - LinkedIn |
Sample questions you can use to strengthen your relationship with candidate:
Have your qualified candidate's relationship with the current boss and the possibility of a counteroffer?

Have you scoped if there are internal opportunities within candidate's current company which can retain your candidate?

Have you qualified if there are other external opportunities your candidate is exploring, not just your client's? How do they compare to your client's?

Have you qualified the candidate's family/networks/trusted referees etc. that may influence his/her decision?

Have you qualified if candidate has any bond to current company that will affect the timeline to move?

Have you checked if there are any restraints of trade/non-competition clauses that must be observed and the implications?

Do you sense anything (trust your guts!) beyond what your candidates share verbally? Any cues of discomfort?

Have you scoped out family support/logistics that will influence the decision? E.g., childcare, ailing parents
RELATED READ:10 Proven Ways for Rapid Recruitment
​
Offer Guidance for a Smooth and Stress-free Resignation While Maintaining Relationship
Emotional appeal – Resignation can be an emotional roller coaster. It's a life event that involves a relationship with the employer, boss, and team. It is natural to feel bad about leaving teammates or employer in the lurch. Candidates might feel that they are not grateful or loyal to the employer who has nurtured them, supported or brought them in. You can guide and prepare your candidate with ideas to resign from their job with professionalism and respect.

Counter Offers – As mentioned above, counteroffers can be expected. They may be in the form of money, promotion in rank, expansion in the job scope or even an offer to switch to a different department. Many times, this may be in the form of a promise which is to be executed 'soon' or even something that employers put into effect straight away.

Help candidates in decision-making and respect that. At the same time, it is important for candidates to understand the reasons that prompted them to decide to take up the new opportunity. The decision can be tough. Some key questions that can help candidates take decisions could be:
As a candidate, have they reconsidered whether they deserve the counteroffer or not and weighed it with a new opportunity?

If you deserve it, why wait until you resign before they suddenly promise to give it to you or give it to you?

If you do not deserve it, why are they giving it to you now?

What are the consequences of being given something they did not think you deserve but are forced to give to you because they need you to stay?

Does the new offer better align with their expectations and career goals?
Refusing to accept your resignation – As suggested above – resignation is a roller coaster and can be for the employer too. It might be unexpected for the employer. The resignation guidelines I am sharing here have been tried and tested to be successful over numerous resignations I have guided my candidates through over the years.
Do not disclose the new company or new role – if your candidates are asked about the new company and new role they are going to, tell them to politely tell their boss that they are happy to let them know close to the start of work date. This is to prevent their employer from having information to compel them into a comparison conversation. These conversations can be very long and draining and may involve multiple emotionally weary discussions.

Show gratitude and ask for blessings – You can tell candidates to show gratitude for the relationship and the experience they have gained from their current employer. It is important for them that they get blessings before they embark on a new career journey. Asking for their blessings always works – it will take a very hard-hearted boss to still say no when you have humbly asked for it.

Express empathy and explain your handover – Candidates need to clarify that they are available and will proactively support the handover. A seamless handover can minimise disruption to the company and help maintain business confidence and continuity.​
Continuous Candidate Engagement
Candidate engagement is the one area you can make an impact. There is no defined process of candidate management. It is a combination of processes such as effective communication, experience and building relationships that orchestrate high-quality interactions with your candidate. Starting from attracting quality applicants to the application and interview processes, as well as post-offer engagement, candidate experience can vary from company to company and personnel.
Overall, the candidate-centric approach helps you build sustainable relationships with job seekers, enhancing their overall experience which will, in turn, promote employer branding. Any experience, whether good or bad, affects your whole talent acquisition strategy.
DON'T FORGET!
A caring candidate experience is all in communications. It's also all about creating remarkable candidate journeys by engaging with your candidates at the right time, in the right way, throughout the entire process.
​
​CGP Singapore is Here to Help
Are you a hiring manager or talent acquisition professional seeking talent for your organization or to expand your team? Find an expert recruitment consultant to guide you through your recruitment needs while offering an exceptional experience to potential candidates throughout their hiring journey. The powerful blend of top recruiters and market intelligence helps us deliver market-leading results for our candidates and clients.
​
ALSO READ:
ABOUT SHIRLEY TAN
Shirley Tan has 15 years of experience in the Insurance and Financial Services industry. She has had 6 rewarding years as an executive recruiter which has elevated her passion beyond just hiring people but to creating and implementing global recruiting philosophies.