Back to Blogs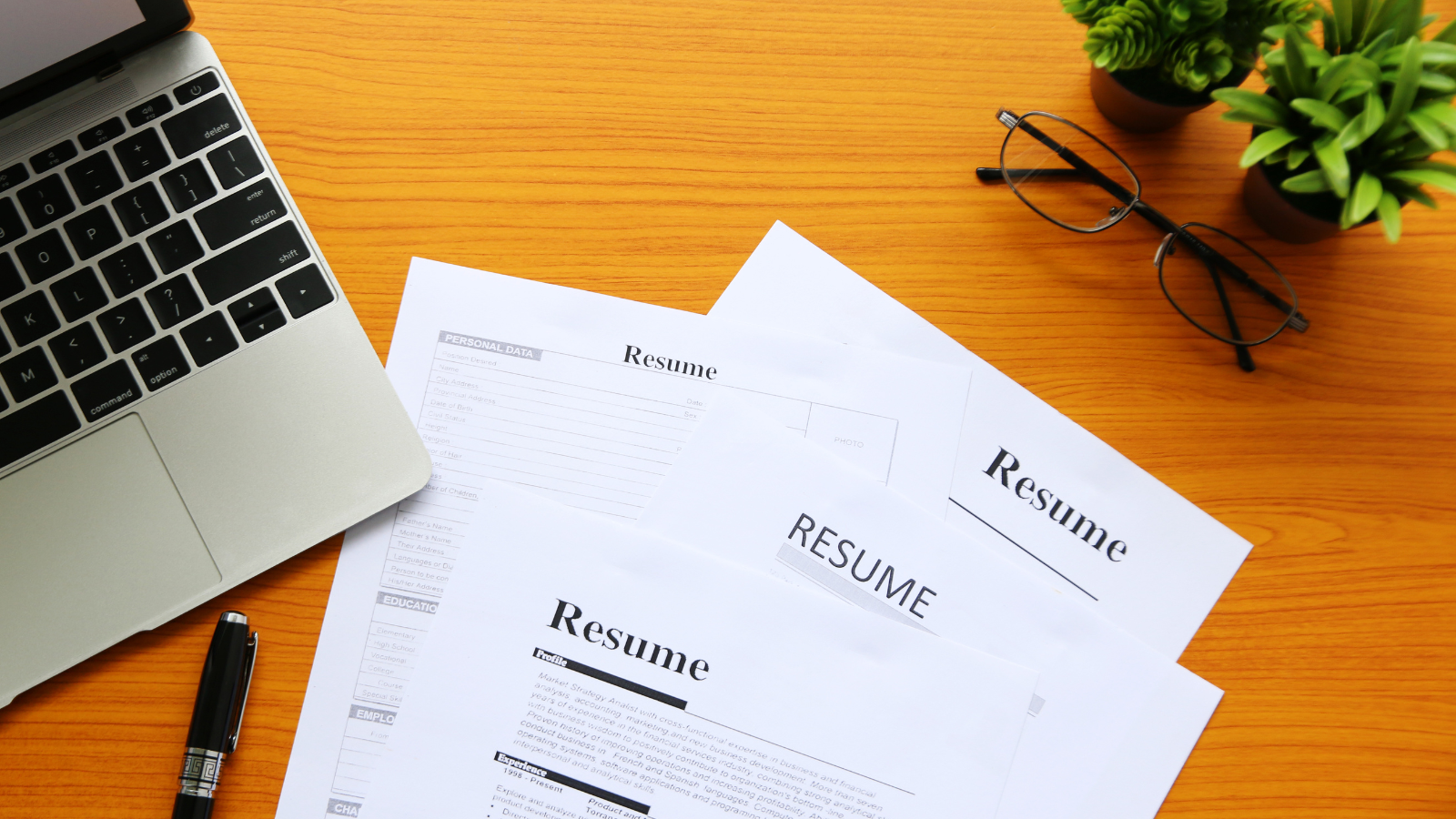 In this age of technology and a growing transition towards digitalization, "Digital Marketing" can be an exciting job with creative, analytical, and critical thinking skills. Individuals with a digital marketing career can get an average salary of 40-60K per year, while an individual with this skill set and 5+ years of experience stands a chance to earn up to 120-150K per year.
Thus, to ace your dream digital marketing job, you need a strong resume to stand out from the talent pool and grab hiring managers' attention. With that being said, let's take a look at key aspects hiring managers and recruiters are seeking in a digital marketing talent and thus build your resume complementing your experience in this guide.
​
Think Like a Recruiter
What would be your next step if you were faced with oodles of resumes?
Downloading and storing every piece of information in your memory mentioned on every resume, irrespective of the document's complexity, can be a daunting task.
Let's get back to reality; it won't ever be feasible. And when it's about considering a resume for digital marketing jobs— recruiters only take six seconds to scan a resume and make a judgment.
So, what should be your role as a jobseeker? It is to make your resume simple yet unique enough to stand apart from the crowd. So, here we are with a useful guide on how to write a resume for digital marketing jobs. Ready to take on this self-marketing project? Stay hooked as we walk you through the aspects of writing an excellent resume and getting selected for the highly sought-after digital marketing jobs in Singapore.
ALSO READ: Translating Your Traditional Marketing Skills to the Digital Era
​
Aspects You Shouldn't Be Missing Out
Research
Research. Note down. Repeat.
A pro service provider always strives to obtain information about its customers to target them more efficiently. Likewise, as a digital marketer hunting for a job, you must investigate everything you can about the job you are applying for and the employer.
This will give you a leg up in delivering substance and marketing yourself through your resume. Keep learning about the organizations you want to work with and update yourself about the workplace, the workforce, the culture, and the brand.
Custom-make
Discard the 'one-size-fits-all' approach while crafting a killer resume. Instead, after you have successfully done your research, begin customizing your resume and tailoring its content & style.
This will allow you to keep updating it whenever there is a new job opportunity. Craft to keep it engaging and purposeful because your resume represents you and lets the recruiters spot you.
Optimise
Incorporate resume-tailored keywords and bring your SEO knowledge to use. Why? Securing digital marketing executive jobs in Singapore is no cakewalk, and recruiters nowadays rely on online tracking systems to filter out the best resumes having the right skills-related keywords.
Research well for the key skills and responsibilities of the role and the organizations you are applying to, and bring your expertise into action by including all the relevant keywords in a natural-sounding language.
Read our salary guide & talent trends in Southeast Asia to learn about talent movement within the market, current hiring challenges, relevant skills, and salary benchmarks.
​
Tips to Craft a Killer Digital Marketing Resume
Every job listing is different, and every company has different preferences, needs, and criteria for reviewing candidates. To secure digital marketing executive jobs in Singapore, adapt your resume to meet the standard format. Here are some great takeaways, as well as some tips that will make sure your resume is up to snuff.
​
Write a High-impact Career Summary
Begin with a career summary and discard the objective statement. By writing a career summary, you can provide the recruiters with a synthesis of experience, knowledge, and skills & a demonstration of why you should be considered for the position.
​
Avoid Getting Too Wordy
Staying within the ideal word range is the ultimate tip to getting noticed by headhunters. If you plan to go beyond 2-3 pages, you must stop and think. Undoubtedly, a new entrant with zero experience can restrict their resume and keep it within the range. However, it may be difficult for an experienced candidate not to cross the limit. But you must also remember that great resumes are always short and on point.
​
Avoid Text Formatting
Refrain from using multi-coloured text or different font sizes. Keep it simple so the recruiter can focus on the information you have provided, not the fanciness. This will also ensure that your resume is processed right.
​
Include Your LinkedIn profile
Many candidates don't prefer to include their LinkedIn profile in their resumes. But, amazingly, including your LinkedIn profile has been shown to boost your chances of landing an interview.
​
Show Your Online Presence
Include links to your website, blog, or social media handles that showcase/justify your work and get taken more seriously.
​
Quantify Your Achievements
Mentioning quantifiable achievements will give your assertions more weight and clarity. For example, let's say you increased your previous company's sales by working on multiple marketing campaigns by 70%. So, instead of making a general claim, prefer mentioning the results you have achieved in numbers.
Bonus: Apart from mentioning your achievements in numbers and gain a competitive edge over others, include aspects to prove your technical prowess. Some of the popular skills include:
Performance Marketing

Content Marketing and Copywriting

Search Engine Marketing, Google Ads & Paid Ads, PPC

Google Analytics and Web Analytics

SEO

Analytical Thinking

Automation and Email Marketing

Advertising
RELATED READ: 5 Tips to Ace Your Next Interview and Land the Job
Since you're here…
Tell us if you can relate to this: You've been searching for a job for a while now. You have a list of organisations and wish to apply for the most desired digital marketing jobs in Singapore. You know your capabilities, but you aren't getting responses from the recruiters or the organizations.
We can help you!
Cornerstone Global Partners is an executive search recruitment agency in Singapore committed to sourcing and placing talent for mid to senior positions across several sectors. CGP Singapore provides the best recruitment solutions in the market and is a powerful team of 500+ members delivering exceptional Executive Search, Contracting, Recruitment Process Outsourcing (RPO), and Human Resources Outsourcing services worldwide.
Find Your Next Sales, Marketing & Digital Job with Us!
Looking to progress your career in the Sales, Marketing & Digital sectors? Find out the current Sales, Marketing & Digital job openings, or contact our recruitment experts today and help us find your perfect job!
​
FAQs
What can you do to make your digital marketing resume stand out?
To make your digital marketing resume stand out, you can include a captivating summary highlighting your critical skills and achievements. It will help if you tailor your CV according to the company and role you are applying for. Also, you can add keywords from the job description itself.
What do employers look for in a digital marketing resume?
It is believed that hiring managers look out for specific skills like Search Engine Optimization (SEO), social media, SEMrush, Hootsuite, Google Analytics, WordPress, communication & leadership skills when hiring for digital marketing positions.
How Long Should a Digital Marketing Resume Be?
The average golden length for a resume is two to three pages, depending on your experience level. Entry-level job seekers may have difficulty crafting a resume of this length, but they can insert a resume objective.
What's the best resume template to use for a digital marketing manager resume?
​You can consider using a reverse-chronological or hybrid layout. The former focuses on work experience and is ideal for digital marketers with plenty of years of experience, while the latter is suitable for candidates having a mixed portfolio consisting of side projects, freelancing, part-time gigs, etc.
How do you write a summary statement for a digital marketing manager's resume?
An effective resume summary includes Professional Title, Key Experiences, Measurable Achievements, Skills/Expertise/Values relevant to the job and industry. Once you ace the summary writing skill, you can ensure better resume visibility.