Back to Blogs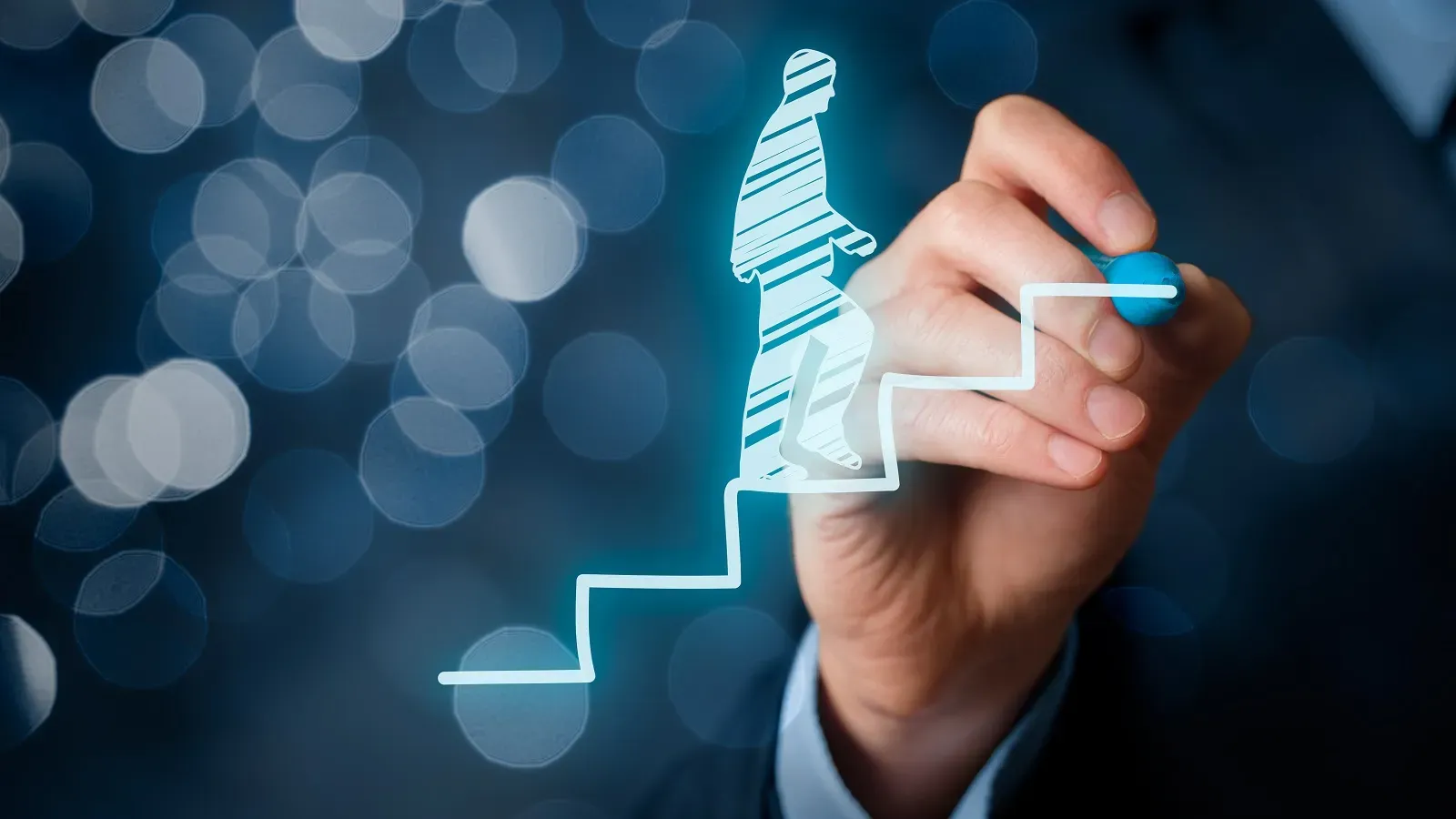 Isn't considering career mobility a key to attracting and retaining talent contradictory? If, after all, an organisation is preparing its talented employees for the next opportunity, isn't it natural for them to move on?
Not compulsorily.
Creating a culture of career mobility by offering your employees a continuous learning and growing pathway ensures not just retaining top-performing talent but also offering a sense of job satisfaction and happiness.
Understand how career mobility is a catalyst for transforming the staff retention approach and why you should take it seriously.
​
What is Career Mobility?
Career mobility refers to the movement of employees across grades or positions (both upward and downward) or a complete change in occupation. It can be the choice of the employee, the employer, or both.
The concept constituted fairly straightforward practices but has morphed over the years. In general, career mobility means a way to move into positions offering better salaries and perks. Often, career advancement sees an upward movement, and the employees opt for exiting if there is no higher position. What if, in this scenario, you consider a more beneficial mobility concept rather than the stricter career mobility concept? This will boost employee retention because they will start looking around the organisation and not just up.
Let us exemplify.
You may not have an opening in the Web Development department to promote an employee. However, you can offer them to work and learn in the Sales department for a period of, let's say six months. The provided opportunity will promote work motivation among them while improving retention.
​
Importance of Career Mobility
There's a big misconception that career mobility benefits only employees. Markedly, a business incurs 20% of the previous employee's annual salary to replace him with a new hire. So, when you focus on effective & efficient retention, you are minimising your costs. Employees stay at the same company when they can move to roles offering better compensation than a new job offer.
Benefits for organisations
Reduces employee turnover rate and improves employee retention rate.

Saves time & resources required to hire a new employee.

Uplifts employee engagement.

Improves employee adaptability.

Brings fresh ideas across departments by having employees with different specialities.
Benefits for employees
Ensures their job continuity at the same company.

Confirms continuous receipt of company benefits.

Increases pay with a change in role.

Brings more satisfaction

Enhances their skills and knowledge.
RELATED READ:7 Common Onboarding Mistakes Companies Make & How to Avoid Them
​
Career Mobility Practices You Must Implement
Since you have walked through here, we are sure you're convinced.
The benefits of internal career mobility are endless. However, to capitalise on its potential, you must follow the right approach to employee retention development. Onto the practices!
1. Create a policy
You can have great minds on board and brainstorm ideas to create a career mobility policy. Analyse what policies & procedures will suit your organisation. Create a checklist containing parameters for appropriately recruiting, placing, and rewarding the employees.
Ask yourself:
Are employees well aware of internal mobility options and how to pursue them?

Are employees given enough support to pursue career mobility within the organisation?

Are the HRs aware of the employees' skills and how to take further courses of action with internal candidates?
2. Implement across the organisation
Bring career mobility into each stage of the employee lifecycle and promote it effectively. Focus on implementing it at every stage—recruitment, onboarding, performance management, succession planning, and learning & development.
3. Invest in training
Understand the skills landscape within your organisation to better train employees and upgrade their capabilities. Kickstart in-house training programs and let employees learn new topics related to their fields. This approach will introduce them to various learning opportunities and prepare them for future job roles within the organisation.
RELATED READ:How Can Employee Engagement Benefit the Company?
4. Invest in employee growth
Focusing on developing specific skills is good, but you must also nurture an employee's personal career development. The aim should be to have abstract plans ahead of time and bring improvement by achieving long-term goals. Start prioritising their personal growth, and you will witness improved staff retention.
5. Encourage 1:1 meetings
Promote a culture where managers can have 1:1 meetings with the employees. You'll want your managers to best utilise their time meeting with the employees. These meetings are an excellent opportunity for them to spot talent.
6. Run performance reviews
Performance reviews help develop talent and ensure every employee gets an equal chance to get their performance reviewed. One aspect worth noting here is that these reviews must occur regularly and measure relevant skills & competencies.
7. Setup development frameworks
A development framework is a roadmap that sets out the skills & competencies that employees must possess to grow within the company. Employees, with the help of development frameworks, learn what they need and how they can learn to achieve their goals.
​
What are your goals?
Does your organisation prefer roles or skills?

How engaged and motivated do your employees feel?

Do you want to learn how to retain employees? Are you ready to consider career mobility religiously?
The questions hold the utmost importance if you wish to move forward with career mobility within your organisation. The time is now to incorporate it into your organisation.
Note: An essential key to proceeding with the concept is to hire the right employees in the first place. Do you agree?
Need assistance to fast-track your hiring needs? CGP Singapore is here!
CGP Singapore knows how to attract the right talent powered by the relevant skills.
Are you looking to fill positions in your organisation? Get in touch with us today to know more about our recruitment processes, or submit your vacancy, and we'll reach out to discuss your hiring needs.
FAQs
1. Why is career mobility important?
Career mobility has become an inseparable part of today's corporate world. The best part about the concept is that it benefits both employers and employees. While it improves employee retention rate, reduces employee turnover, and makes the employee more adaptable to the organisation.
On the other hand, it helps employees by keeping them motivated and ensures the continuation of their job at the same company. It also allows them to learn about different verticals of business.
2. How do you attract and retain key talent?
The market has an enormous talent pool, and it has become relatively easy for organisations to spot the right talent. However, the challenge is to retain them.
Luckily, there is the term career mobility that helps organisations to attract & retain key talent. When employees feel their career growth is continuous and they are getting to learn and grow within the career switch within the organisation, they feel motivated. Thus, they stay loyal to the company.
​
ALSO READ: