Back to Blogs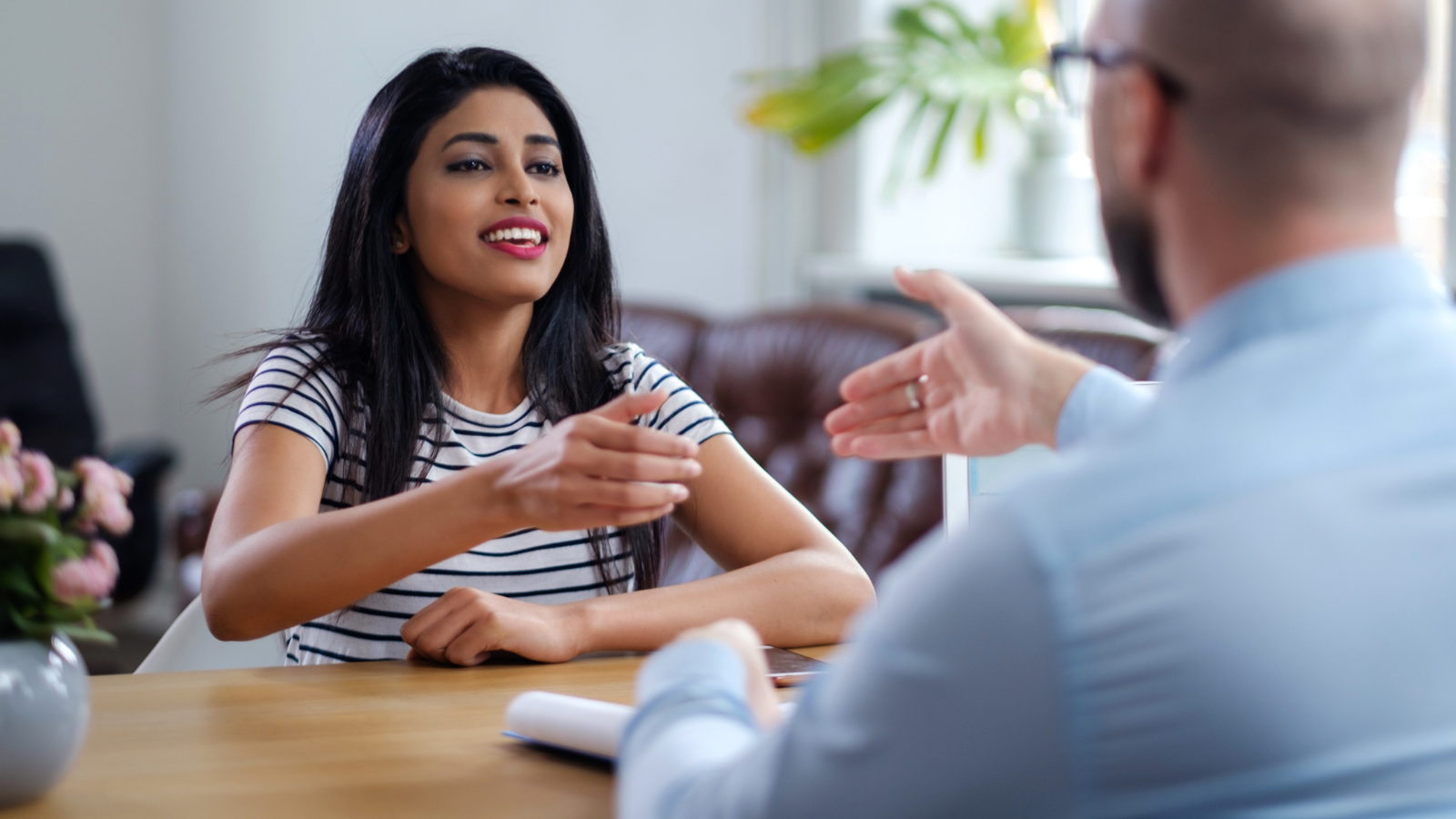 Onboarding a new employee can be a make-and-break experience for both the employee and the employer. Good onboarding experience can make your employees your future brand advocates, but at the same time, a poor experience can lead to lower confidence, lower engagement, and even a risk of quitting the job. Did you know?
According to research, 28% of hired employees will quit their new job within three months of joining. This fact has a lot to do with the onboarding process.

Another study reveals that 88% of new hires think their employer did a poor job of onboarding them.
Don't forget that hiring and retaining talent is costly, and no employer would want to see their team among this 28% or 88%. Would you?
Notably, to many employers, onboarding means the candidate entering the doors of their workplace and signing the contract. But do you feel onboarding is restricted, as defined here?
Well! It is not, indeed. Factually, employers often fail to understand the essence of the onboarding process. It is crucial to employee engagement from day 1 of their joining. This article will help you identify common onboarding mistakes and how to avoid them.
| | |
| --- | --- |
| ​ | "Onboarding is the magic moment when new employees decide to stay engaged or become disengaged." |
Upcoming Webinar:
Join our free webinar on March 29th at 11 am SGT to hear from a panel of recruitment experts on how you can deliver a positive experience throughout the candidate-employee journey and minimize the onboarding gaps to minimize talent impact. Register Now!
Common Employee Onboarding Mistakes
#1 Delaying the onboarding process
Employers do not start pre-boarding by supplying the necessary paperwork ahead of time. Consequently, employees feel adrift and ignored, as the company doesn't prioritise its onboarding process. A bigger threat is that until the employee joins your organisation, your new hire might still communicate with other employers and get tempted to accept their offer.
How to avoid it?
Begin your process, and don't wait until the employee starts working officially for the organisation.

Provide them with the essential documents before they join so they have ample time to read, digest, and develop a connection.

Take care of the administrative work in advance and chart out their first day.

Incorporate modern onboarding tools to let new hires access their intro dashboard, and upload documents at their convenience.
Related Read: How to Keep Candidates Engaged - Pre- and Post-Offer Management
#2 Overwhelming your new hires
Overloading your team's newest members is detrimental to the onboarding process. Adding to the employee's woes, providing them with all the information in one go can make them anxious and encourages procrastination. Besides, if you leave your employee alone to figure out things from there, they might feel excluded and burdened.
How to avoid it?
Streamline the process with a slow & focused onboarding strategy.

Consider having an internal document that answers the questions pertinent to policies & procedures.

Ensure regular check-ins with your new hire with a more consistent and structured approach.

Extend some processes like peer and management introductions over a week or more.
#3. Setting unclear goals & expectations
Setting clear goals and expectations is synonymous with employee engagement. However, employers that set unclear or unrealistic goals make way for the disorganisation of their workforce.
| | |
| --- | --- |
| ​ | It has been witnessed that employees with goals are 3.6 times more likely to be committed to their organisation. |
How to avoid it?
On average, it takes six months for an employee to feel entirely prepared. Therefore, you must use that time to check their progress and seek feedback.

Be transparent & upfront with every new hire.

Build a central place that displays company goals and team initiatives.

Let top leaders on company goals educate managers to educate further and guide the team.
#4. Ignoring generational gaps
Having unbiased onboarding practices isn't wrong. But a general onboarding process may leave certain employees in a state of uncertainty regarding their roles. Additionally, sticking to the stereotypical onboarding process won't let the new hires feel included. And expecting a baby boomer to require the same onboarding as provided to Gen Zer lands employers in chaos.
How to avoid it?
Have a flexible onboarding process to suit new hires of all ages.

Ask hires what onboarding method they would prefer.

Keep in mind the person's age before proceeding.

Give them time to experiment with all the available options.
#5. Considering onboarding as just completing paperwork
Looking at onboarding as an administrative task limits the process's potential. In other words, most employers don't recognise it as integrating the person into the organisation, its culture & environment.
How to avoid it?
Connect new hires to someone inside the organisation to serve as an ambassador.

Shoot an email to the new member before their first day about what to wear, where to park the vehicle, and more.

Ask the new hires to complete a questionnaire about their favourite food & drinks to treat them upon joining.

Make them feel valued & welcomed rather than just getting the paperwork done.
Related Read:Best Practices for Positive Employee Experience and Retention Rate
#6. Failing to provide management support
When organisations don't consider employee onboarding a part of routine responsibilities, it doesn't seem very easy. As a result, they fail to devote time to the onboarding process as they see it outside their job role.
How to avoid it?
Organise and schedule the onboarding process well in advance.

Provide ample time for supervisors to conduct one-to-one meetings with the new hires.

Educate personnel from the management on the importance of avoiding onboarding mistakes.

Provide leaders with tools & resources to provide their input.
#7. Negative feedback loop
| | |
| --- | --- |
| ​ | 75% of employees who do receive feedback feel that it is incredibly important to their work. |
Things become challenging for the employees when employers feel tempted to move to the next task without assessing their performance. Furthermore, employees also start to feel disinterested if they aren't provided with timely feedback or asked for one.
How to avoid it?
Provide feedback to the new hires and ask them to identify loopholes in the process.

Gather & analyse feedback received from the new hires.

Ensure continuous conversation.
Conclusion
The corporate world is going through the "Quiet Quitting" phase that has brought a downfall in the current scenario. Upon identifying the reasons, it has been observed that inappropriate onboarding processes have led the market here.
Related Read:Quiet Quitting, what is it and how can you combat it?
As Amy Hirsh Robinson, Principal of Interchange Group, a mobile application consulting firm in Los Angeles, stated: "Onboarding is the magic moment when new employees decide to stay engaged or become disengaged."
Aim to live and let new hires live the magic moment while setting clear expectations and following the correct procedures. If people enjoy their work, they will be more engaged and productive.
At CGP Singapore, we promote a healthy onboarding process for new hires to assist them in adapting to the work environment. By doing so, we see ourselves setting an example in the market for other employers to follow.
We hope to have covered all the common onboarding mistakes and ways to tackle them in advance.
Need a recruitment agency? Work with CGP today!
Let CGP Singapore help you find suitable candidates for your growing organisation. We can be your recruitment partner of choice to guide you through the complete hiring journey so you can offer an exceptional experience to your potential candidate.
​
FAQs
1. What are the 5C's of onboarding?
The 5C's of onboarding make the employees feel valued & admired and are as follows:
Compliance with organisational rules & standards - HR Managers must begin the onboarding process by informing the new hires about your company's rules and policies. This is done to make them aware of the necessity to comply with them.

Clarification of organisation responsibilities & expectations - This component deals with informing new hires about their duties and expectations of the organisation from them.

Cultural introduction to attract & retain required talent - HR Managers must give a fascinating introduction to the new hires about the organisation's culture to earn their loyalty.

Connections building for optimal outcomes - An HR Manager's role is to ensure an engaging connection with the newly hired team and assist them with their role.

Check back during the transition period - Recruiting Manager must properly check new employees, especially during transition, to ensure employee satisfaction.
2. What are the three phases of employee onboarding?
Hype phase: This phase is the pre-induction and starts before the employee enters the premises. Companies can send animations explaining the company's vision and mission and what is expected from them on the first day.

Immersion phase: The phase begins on day one and signals the employee's growth. This intends to let the employees immerse themselves in the business.

Cultivate phase: This phase is about the employee's learning and growth within the business and reassures the employee's decision to join the company.
3. What is an onboarding checklist?
An onboarding checklist is a way for hiring managers to organise the steps to guide new hires through their initial days at the company. In addition, it provides a starting point for procedures that the recruiting managers must follow.