Back to Blogs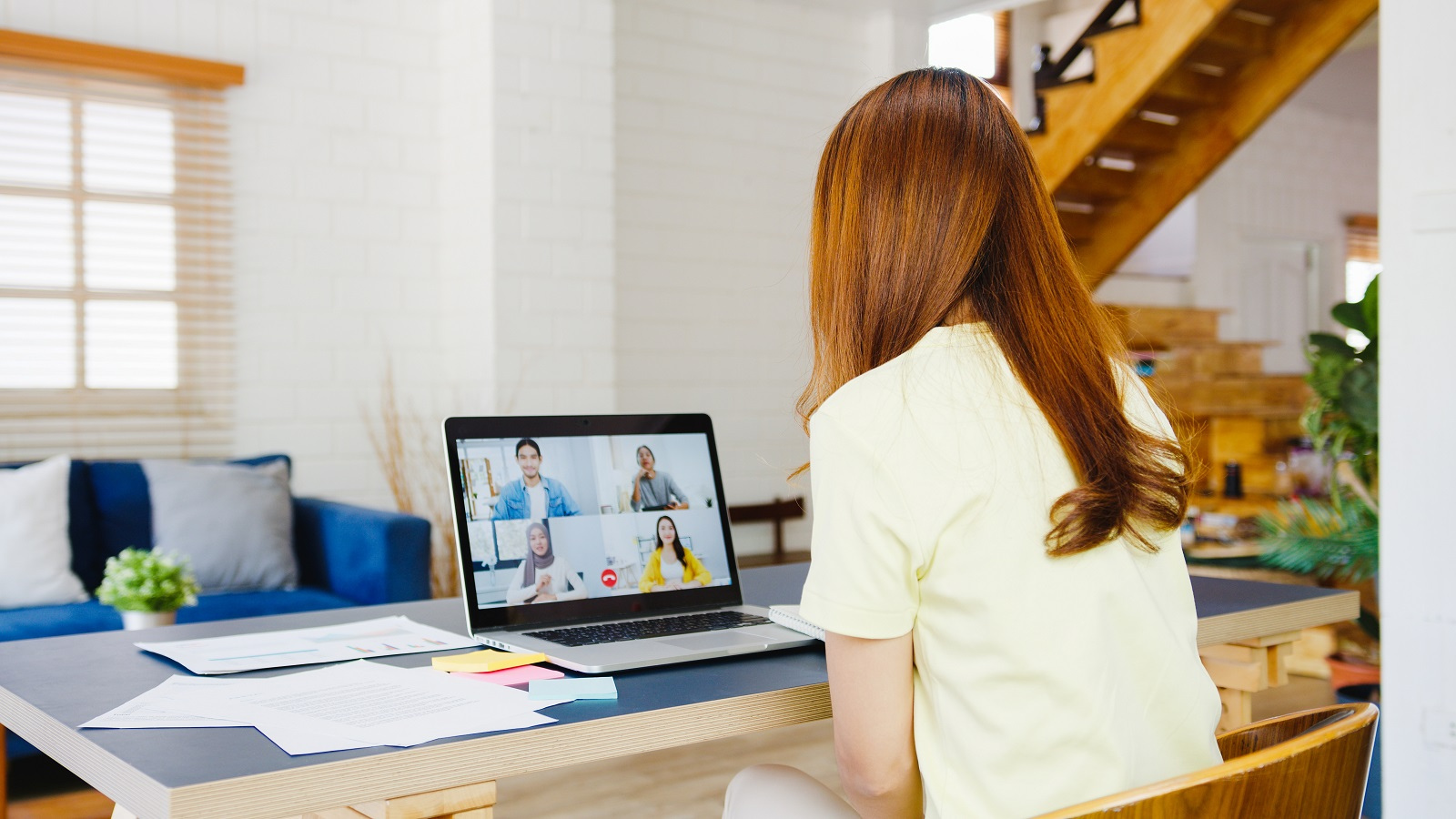 Are you job hunting right now? If yes, virtual interviews, also known as remote interviews, will be part of your hiring process. Surpassingly, remote/hybrid work is here to stay, and millions of job seekers are capitalising on the model's benefits. And by now, you must already be aware of the perks of giving interviews remotely.
Freedom from commuting & the traffic snarls

Saving bucks

Avoidance of waiting times
But is that all a remote interview brings along? Absolutely not! As a job hunter, you must also learn some do's and don'ts of a remote interview. Based on our research, here are the factors you must and must not do to turn your remote interview into a job offer.
Do's - Giving an Interview Remotely
Ensure a Quiet Set-up
Admittedly, a remote interview allows you to stay within your comfort zone. However, exploiting the opportunity and allowing your zone to be visible and audible to recruiters or hiring managers isn't a good sign.
Ensure your environment is peaceful with zero distractions to attend the interview uninterruptedly. The headhunters must be able to hear your sans background noises/disturbances.
​
Dress Appropriately
A virtual room won't let the recruiters see the way you have dressed yourself up, indeed. However, it doesn't mean you can dress casually or inappropriately.
Imagine yourself in a situation where the recruiter asks you to roleplay by giving you a situation that requires you to present yourself. How would it turn out to be if you weren't appropriately dressed? Now that you have the answer, it strengthens the point of choosing the right outfit. Choose ahead of time and avoid end-time hassles.
Know more about roleplay and other screening questions recruiters ask.
​
Ensure the Room is Well-lit
Check the room's lighting in advance and make sure your room isn't dark. But you also must remember that the place shouldn't be overexposed to light. The reason is, in both cases, there would be an impact on the video call's quality.
One of the most valuable tips for remote interviews:
| | |
| --- | --- |
| ​ | 'Dedicate a part of your place for professional work and set it up suitably and permanently.' |
Maintain Eye Contact
While it may seem a bit challenging to maintain eye contact with the recruiter during an online interview, it's still necessary. The best you can do is maintain continuous eye contact with the screen and camera.
The logic is to make the employer feel you are genuinely engaged and active during the interview. Thus, leaving a good impression on them.
RELATED READ: 5 Tips to Ace Your Next Interview and Land the Job
​
Speak & Ask
An interview is an activity focused on both sides— recruiter & jobseeker, obtaining information from one another. Simply put, candidates are asked questions about their skills, experience, and expectations. However, job seekers, too, are entitled to have some questions ready for the interviewer.
Mostly, the concluding part of an interview involves the candidates putting up their questions. Research about the role, company, career path, etc., well in advance, thus, showcasing your interest in the role.
Did you know?
According to The Harris Poll survey, 44% of respondents said they've adopted policies for conducting interviews remotely. 39% of interviewers responded that they're "tougher" with job candidates in initial meetings online than they might be in in-person interviews.
Now, let us move to the second part.
Don'ts - Giving an Interview Remotely
Pretend You Know Everything
One thing candidates intend to do during an interview is to sell themselves by promoting their potential. But one thing you should prevent yourself from doing is pretending you know everything. Don't be dishonest about your previous experience; admit if you don't know something.
​
Interrupting the Speaker
It's good to keep the conversation going but adding useless comments to cover up silence during calls leaves a wrong impression. Instead, listen carefully and without interrupting the interviewer. If you speak more than required, it can portray you in a negative sense.
​
Rely on Notes
Do you research the job role and the company? Do you make notes?
If you do so, that's great. Nonetheless, you should not rely on notes during remote interviews. You may lose the offer if you interrupt the recruiter reading your notes. Stay prepared in advance so you don't have to go through the notes you prepared.
​
Assuming What's Spoken or Asked
Technical glitches can occur at any time and with anyone. So if you couldn't hear what was said or asked by the interviewer, you can always ask them to repeat. Never pretend that you got it right and start answering randomly.
​
Get Ready for Your Next Job
Let's go through a quick recap!
Think practically and consider all the tech aspects that can make or break your remote interviews. Then, illustrate your background and expectations in a way that could be helpful for your next organisation.
Getting the right job doesn't happen accidentally but by partnering with expert consultants. We have a quality employer network that seeks candidates with the right attitude, knowledge, skills, and experience.
Luck favours the prepared. So take some time and start preparing for your dream job.
Get 1-step closer to finding your dream job!
At CGP Singapore, we are a team of specialists committed to helping our clients and candidates find the job and talent for mid to senior positions across several sectors. We always insist on being candidate-centered, using multiple brands and regions to help you find the right on-site or remote role.
Register with us to stay updated with current job opportunities, or contact a CGP expertnow to get support with your next career move.
Good luck!
FAQs
1. How do I prepare for a remote interview?
To prepare for a remote interview, you must ensure a few things.
First, check for your environment and make it noise-free during the interview.

Secondly, your internet connection should be strong enough. Keep some questions prepared for the interviewer. You must never pretend you know everything.
Be smart but don't go over the board.
2. What rules should be followed in online interviews?
There are a few rules that you must follow in online interviews. The first is never to interrupt the interviewer while he's speaking. Secondly, maintain eye contact with the screen. Thirdly, you should speak when asked and have a few questions for the interviewer. You should not add useless comments to fill up the silence that may occur during the online interview. You should also not show that you know everything the recruiter asks.
3. What should you avoid in an online interview?
Things you should avoid in an online interview are:
Losing eye contact with the interviewer.

Interrupting the interviewer while they are speaking.

Sitting in an environment full of distractions.

Relying on notes.

Assuming what the interviewer asked and answering it randomly.