Back to Blogs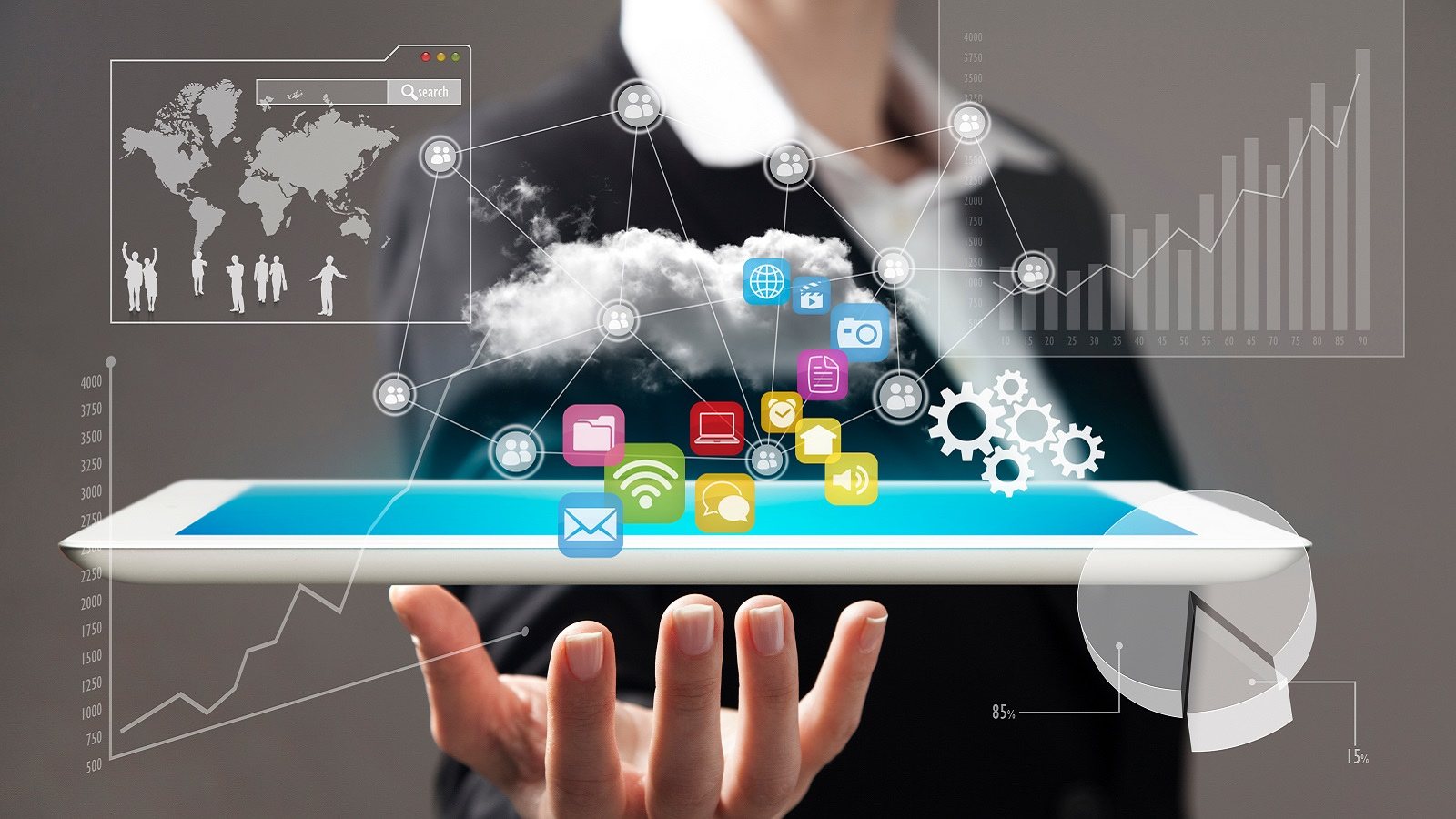 Today, the job market is highly challenging and volatile. While the recent series of layoffs has been a harsh reality for candidates, at the same time, it offers an opportunity to several firms to access some of the best talents in the world.
This means it becomes incredibly important for businesses - small or large - to leverage technology to streamline their recruitment and, thus, increase efficiency, offload tedious, manual tasks, and as a result, reduce time-to-fill and cost-per-hire.
The struggle isn't any different given the aggressive competition, whether your next step is soul searching or job hunting. Adding to the recruiters' woes, it has also become impossible to speed up the candidate sourcing process manually.
Do you know? There is a 35% higher cost when the recruitment process is not automated.
And with this statistic, we introduce our motive behind addressing recruiters and hiring managers like you here and how you can utilise technology to speed up the candidate sourcing process.
RELATED READ: You can also try our practical tips for time managementbesides capitalising on tech potential.
With myriad tech tools, understand how technology can support your talent acquisition process, cut costs and help you operate as efficiently as possible.
​
How can Recruitment Tech Accelerate the Candidate Sourcing Process?
Sourcing high-quality candidates is a universal challenge for headhunters, and talent shortages continue to surge. In the current scenario, organisations have started embracing technology to refine their process, eliminate inefficiencies, mitigate biases, and engage with top talent at the optimal time.
Let's discuss how technology drives or will drive major recruitment areas.
#1. Posting Jobs on Job Boards
Not all job boards will likely introduce you to the skilled candidates you require. In other words, if you are advertising jobs on job boards, you need to identify which among them suits your organisation. Besides, you will invite unnecessary delays in finding candidates if you are unaware of where and when to post.
Data-powered multi-posters can make an initial recommendation on the job boards. Then, based on your job ad, these posters can generate a pool of qualified workforce. Moreover, they can also help you identify the best days of the week and time of the day to ensure your ads get maximum exposure.
​
#2. Identifying Talent
Technology isn't something that burns a hole in your pockets. On the contrary, it can be the most effective resource for recruiters to find the right talent if utilised right. Additionally, candidates also deserve to get recognised by companies without any bias.
With the advent of Application Tracking Systems (ATS), data capturing has become relatively easy for recruiters. It also helps both recruiters and candidates analyse and assess each other before employing and being employed. And with this tech in hand, you can expect to bring efficient candidates and transformation in the candidate sourcing process.
ALSO READ: 10 Proven Ways for Rapid Recruitment


#3.
Sc
reening the Suitable Candidates
Recruiters get overwhelmed with identifying suitable candidates on grounds such as skills, knowledge, and experience. On top of that, unintentional bias may occur that will keep skilled candidates at bay and make you lose them.
Artificial intelligence filters out potential discrimination factors such as gender, ethnicity, sexual orientation, and more. The technology filters help organisations map talent and obtain the most qualified talent workforce.
Recruiters can find applicants efficiently and effectively when they focus on skill sets, experience levels, education, and certifications. But what's important here for you to know is AI doesn't make the final decisions but facilitates comparison. Ultimately, it is up to recruiters to process sourcing in recruitment.
​
#4. Interviews
The world has become connected, and recruiters are open to hiring people in distant locations. Sometimes, there may occur a situation where the candidate is away during the initial interview. Therefore, hiring remote workers or interviewing candidates who aren't available for in-person rounds can pose a severe threat.
Favourably, recruiters can conduct interviews virtually with platforms like Zoom, Slack, and Microsoft Teams. Over and above that, employers and candidates can manage their busy schedules well and still connect. Consequently, the process becomes streamlined for both parties.
​
#5. Reference Checks
No hiring process is complete without checking candidate references. Traditionally, recruiters conduct lengthy phone calls with the references candidates share. Naturally, a candidate would only share those references that will speak well about them. Then what about genuine references?
Luckily, employers have become techies and use technology to check references. In addition, platforms like LinkedIn enable employers to find common connections with applicants.
How does this help?
Employers can determine a candidate's contribution and perception across various organisations. Sequentially, technology helps hiring managers expedite recruitment.
​
#6. Curating & Managing a Talent Pool
Recruitment is a never-ending process; you must consider yourself fortunate if your organisation recruits consistently. But starting from scratch and finding talented employees all over again can cost you time & effort. That being the case, you can curate and manage a talent pool comprising qualified candidates that are easy to contact.
Recruitment tech has carved a place on the base of this function, and employers can store relevant CVs in the CRM. The HR version of CRM is Candidate Relationship Management and drives sourcing teams. The system then converts the candidate pool into a talent pipeline. The key is to foster relationships with the candidates in the pool and contact them when a vacancy occurs.
​
On an Ending Note:
Tech is everywhere in the recruitment domain. And it would help if you learned how easy it is to incorporate tech into your recruitment process and ensure you don't miss hiring the top talent.
Cornerstone Global Partners (CGP) Singapore is an award-winning recruitment agency with expertise in delivering Executive Search, Contracting, Recruitment Process Outsourcing (RPO), and Human Resources Outsourcing services to multi-national and domestic firms.
Our recruitment consultants are highly experienced and experts in their field in providing the best recruitment solutions to achieve your objectives.
To better practice our slogan, to 'Unleash Talent and Enable Entrepreneurs', we relentlessly pursue the best technology innovation combined with the best recruiters to solve the talent crisis for our clients. Furthermore, by maintaining a candidate-centric approach, we leverage a multi-brand, geography, and service line model to allow maximum entrepreneurship and ownership for our Teams.
If you are looking to hire or you are someone looking for next steps in your career, drop us a message. Your next promising career move could be just a click away.
FAQs
1. How does technology improve the recruitment process?
Technology is constantly improving and making jobs easier for professionals across various sectors. The changes in technology are also helping recruiters make the recruitment process smoother. More and more recruiters depend on ATS (Application Tracking System) or recruitment software to get better results. Other factors that can help recruiters are chatbots, social media, background check technology, virtual interviewing, and virtual onboarding.
2. How can you optimise tech recruitment?
Every organisation faces unique challenges during its recruitment process. However, organisations can optimise tech recruitment using the following ways:
Build a recruitment tech stack

Think glocally

Build and invest in your employer's brand

Create a talent pool

Run internship programs and focus on hiring college graduates

Consider hiring from external recruiters or recruitment agencies

Keep abreast of the industry trends
3. What are the best recruitment strategies?
The best recruitment strategies to improve your hiring process are:
Educational institutions recruiting

Hiring recruitment agencies

Social media recruiting

Employee referral programs

Conducting a smooth and effective interview process

Being flexible

Making attractive offers, including reward policies and appraisals