Back to Blogs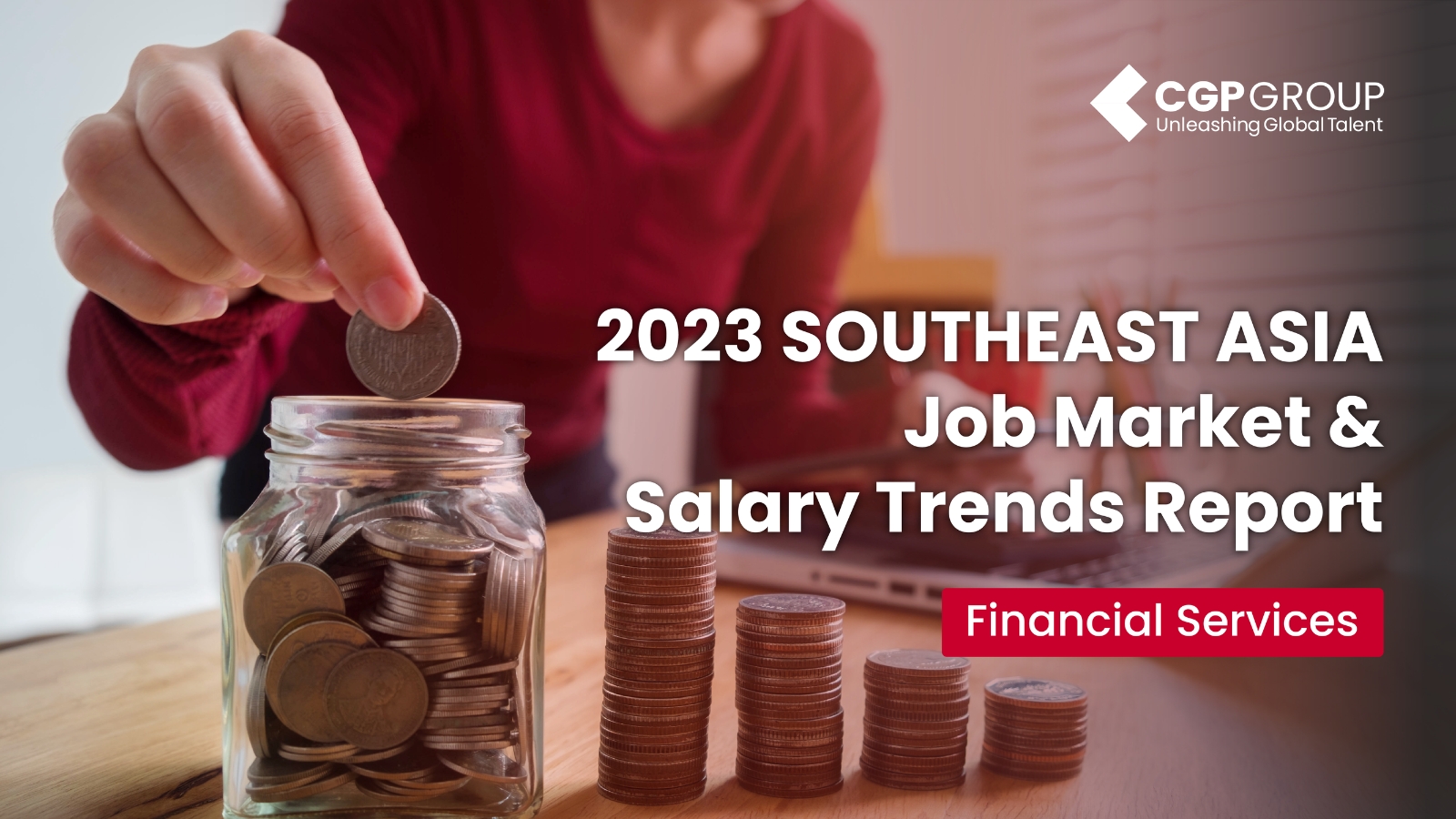 Stay abreast with the latest salary benchmarks and talent movement. CGP Group's "2023 Southeast Asia Market Insights & Salary Trends" report is now available to guide job seekers better navigate the ever-changing employment landscape as well as help employers optimise recruitment strategies to attract and retain top talent.
Talent Trends in Financial Services
Summary:
A high proportion of financial services institutions are still in the incremental stage of tech transformation in APAC

Blockchain and digital assets will become a major point of focus for banking and insurance firms during the next two years

Key focus would remain on nurturing talent and culture, introducing new mindsets and ways of working
2023 Job Market Outlook:
More and more jobs are still getting transformed with the coupled effect of technology and the pandemic. The financial services industry has not been spared where digitalization, disruptive innovation and new technologies are changing traditional models and processes, thus, bringing a plethora of job opportunities. However, the pace of digital transformation in the sector is being held back by a mixture of corporate culture, the global skills shortage, and the fact that companies are struggling to keep pace with customer expectations.
As financial services companies are managing challenges that the pandemic may pose in the future, they are constantly looking for the talent with specific skill sets, such as Process Improvement Management, Strategic Planning, Problem Solving and Risk Management and this demand continues to rise.
Download the full report for more information on salary benchmarks for several accounting & finance roles and talent trends.