Back to Blogs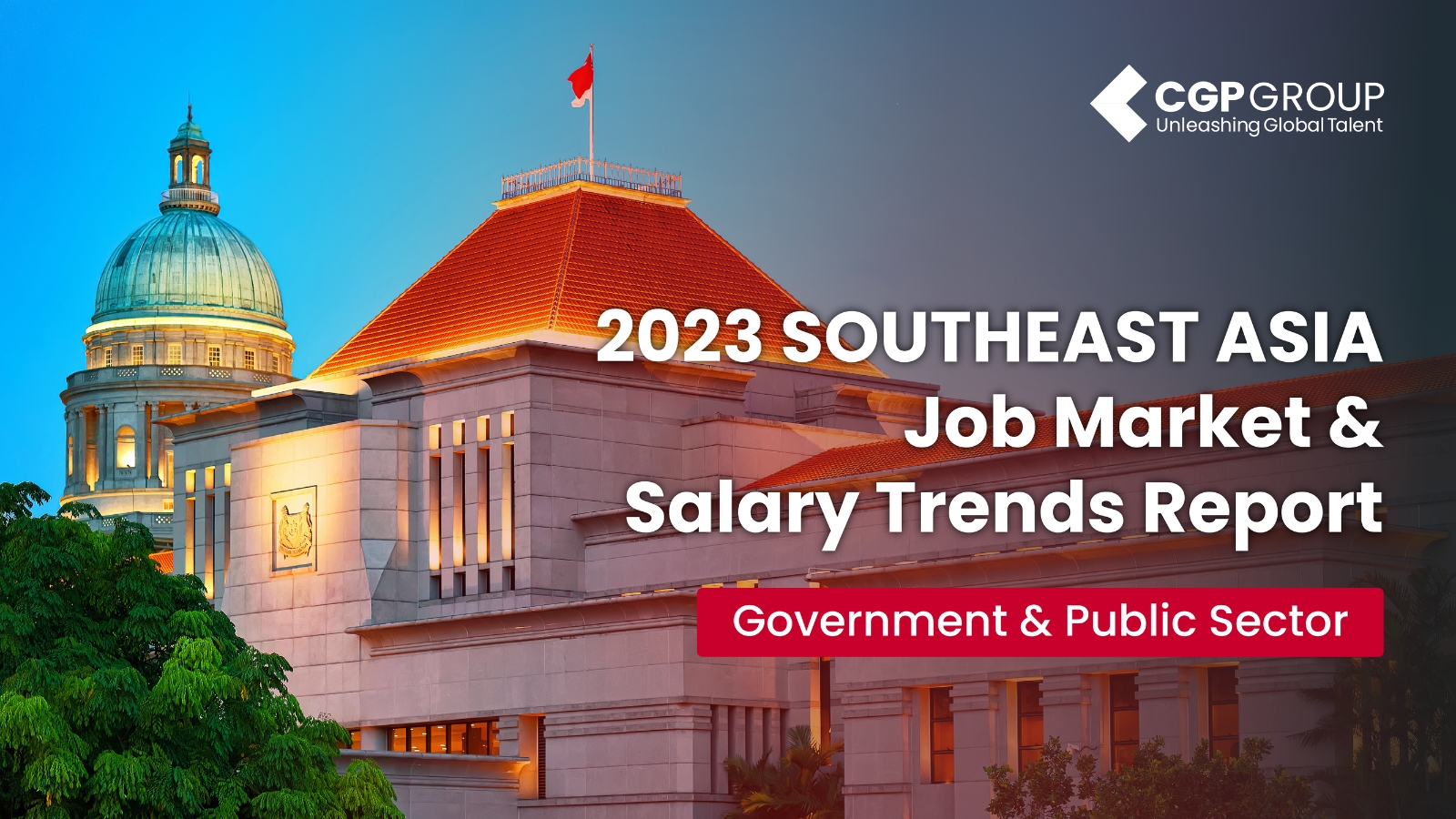 Stay abreast with the latest salary benchmarks and talent movement. CGP Group's "2023 Southeast Asia Market Insights & Salary Trends" report is now available to guide job seekers better navigate the ever-changing employment landscape as well as help employers optimise recruitment strategies to attract and retain top talent.
Talent Trends in Government & Public Sector
Summary:
Digital transformation will remain a key driver in Government & Public Sectors – especially in corporate enterprise systems namely finance and human resources

We shall also expect organisational transformation initiatives aimed at driving culture transformation as governmental organisations continue to redefine their EVPs in a competitive talent landscape
2023 Job Market Outlook:
As the hybrid work model has become a cherished workplace experience applauded by most in the Government & Public Sector, we will expect a continuance of hybrid work model in 2023. This spurs continued / enhanced investment into organisational digital transformation efforts currently ongoing in these sectors, especially in corporate enterprise solutions such as Finance, Human Resources, and Procurement.
Download the full report for more information on salary benchmarks for several HR, Finance, Marketing roles and talent trends in government and public sector..