Back to Blogs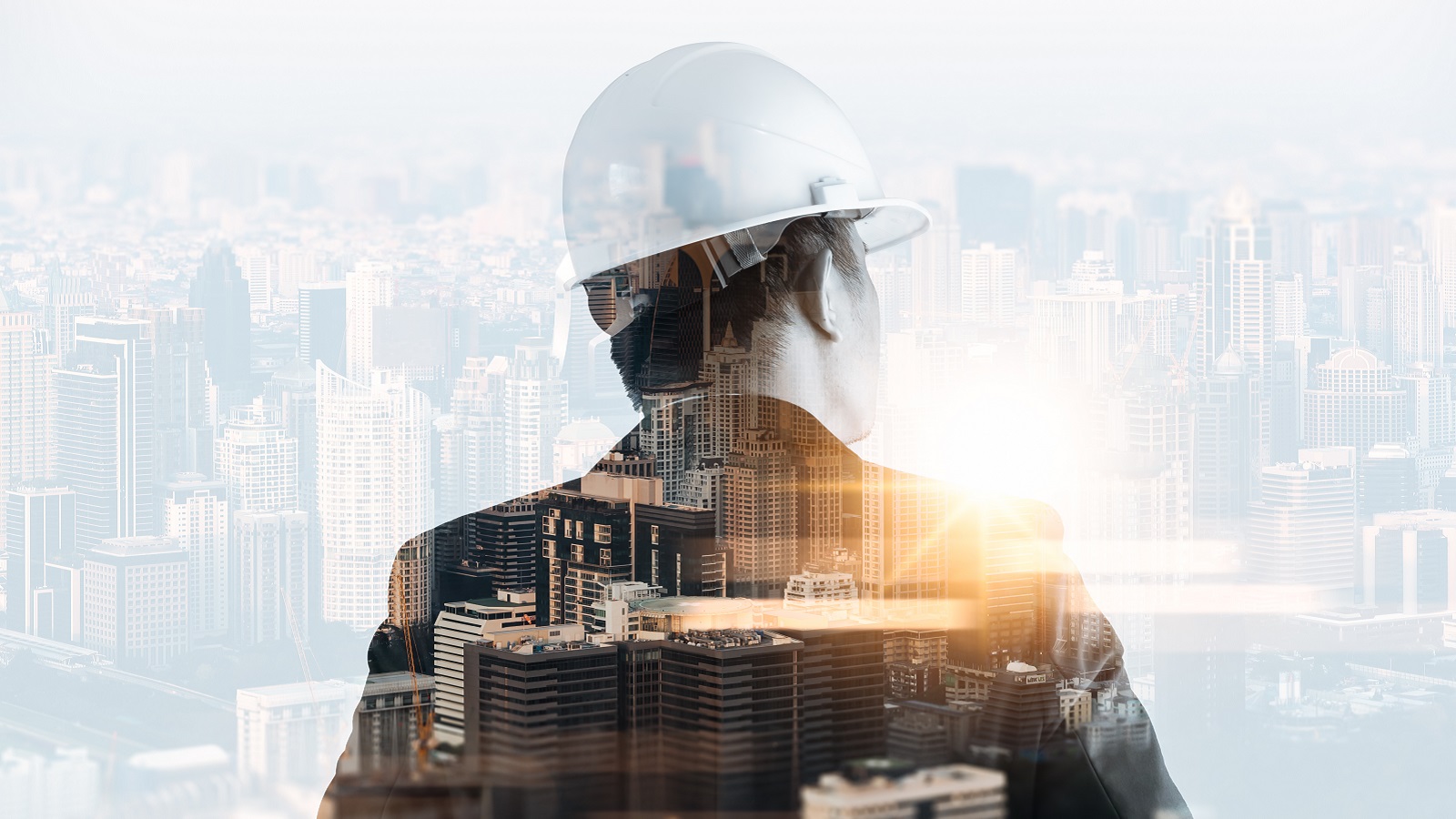 Singapore has invested in R&D, advanced manufacturing, and engineering technologies since its first National Technology Plan in 1991 to promote an innovation-driven, knowledge-based economy. This has attracted MNCs to establish their corporate laboratories and R&D centres and perform high VA manufacturing activities in the region.
Engineering is one of the fastest-growing fields with high demand for professionals in various specializations. With an increased focus on reinforcing SG's positioning as a manufacturing hub globally, the industrial & engineering sector has been witnessing exciting changes and ground-breaking developments such as digital transformation, sustainability goals, etc. over the years.
| | |
| --- | --- |
| ​ | Find out the latest trends shaping up the Industrial & Engineering Job Market in 2023 Southeast Market Insights & Salary Trends Report |
From product development to data management and smart & sustainable manufacturing practices, keeping up with what's trending in the industry can help job seekers remain aware of the skills needed to be employable or advance their careers in engineering.
There are various niches within the engineering field, including mechanical, electrical, civil, chemical, and aerospace, among others. Before deciding which area(s) you want to focus on, here we share major advantages for pursuing a career in engineering.
#1. Competitive Packages & Financial Security
Money determines the quality of your life, and a career in engineering can enhance your life's quality. Being in a high-demand industry, you'll likely get lucrative salary offers. Notably, this field is among the highest-paying ones, and the trend is here to stay for years.
Admittedly, a good salary package isn't the only metric to judge whether a job is worth taking up— there's no doubt it's essential. However, not every degree-holder will get the same offer, depending on your skills, knowledge, and passion for career growth.
#2. Job Satisfaction
Unquestionably, even a competitive package cannot make an engineer stay for long with an organisation if they aren't satisfied with the job role. However, industrial engineering jobs are highly fulfilling as they are stimulating and require engineers to continue learning & prove their mettle.
In the words of Chris Humphries: "Nowadays, true job satisfaction and happiness are about fulfilling your full potential, tapping into your own creativity, and feeling that you can make a difference."
Identifying whether an engineering career is your calling and then beginning your professional life gives you unparalleled job satisfaction. In other words, choosing a job you love will never put you under pressure or make you feel dissatisfied with your job.
​
An Innovative Field
Engineering jobs possess ever-challenging nature that demands a candidate to be highly innovative and creative. Engineers are expected to gauge the growing consumer and industry needs and design & develop products suitably.
Additionally, it is interesting to see that the engineering field lets an engineer explore and learn beyond what was taught in the classroom. Since application & analysis drive this field, it allows you to become a practical learner. So, engineering is your field if you are seeking a hands-on career.
View All Engineering Jobs Here
#4. International Opportunities
From electrical and computer engineering, the industry has added environmental and biomedical engineering to its list of career lines. As an engineering graduate, you will find career opportunities both within your country and overseas.
Is it something you are interested in exploring? If yes, then update yourself about the lifestyle and travel opportunities you can afford by developing a career in engineering. You may have to move to work locations far away from home. The only key here is to research and identify the jobs that suit your expectations concerning the opportunities.
RELATED READ: Skills to Master Before Your Next Job Search
#5. A Diverse Industry
The engineering field introduces candidates to various sectors that offer high-paying jobs. Depending on your skills and interest, you can choose among the specialisations. Modern-day trends count civil, electrical, aerospace, mechanical, computer, software, and telecommunications among the most sought-after engineering career options.
Diversity in the engineering field makes the industry inclusive and enables it to develop solutions using cutting-edge technology. Fortunately, the area has become much more open to welcoming women playing crucial roles by skillfully fitting themselves in the white spaces.
High-Demand Engineering Jobs in 2023
Having entered the year 2023, here's our list of engineering jobs that will be in high demand for a long time.
Automation & Robotics Engineer - The past few years have witnessed the rise of automation, fuelling digital transformation. And this trend will continue to flourish this year and in years ahead. A field that designs and creates robots to minimise manual work is creating numerous job opportunities in nuclear science and designing & developing bio-medical equipment.

Civil engineer - There is massive career scope in the civil field with gratifying jobs. Civil engineers are responsible for designing and building the world around us—a function that will never cease to continue. Engineers with critical thinking and problem-solving skills can make the most out of this field and earn competitive packages.

Data Science Engineer - Industries such as finance, manufacturing, banking, and eCommerce use data to determine their course of action to drive growth. With large volumes of data generated daily, these industries require data scientists to gather, process & utilise the data. Mainly, the demand for data analytics and data science engineers will always remain high in the big data era.

Mechanical Engineer - Demand for mechanical engineers always remains high, owing to their requirements across various sectors such as water, agriculture, healthcare, and others. There is a surge in the number of mechanical engineering jobs with lucrative salary packages in the market.

Biomedical engineer - Biomedical engineering combines engineering, design, and medicine to produce life-saving medical equipment, devices, and software. Professionals with excellent communication skills, an eye for technology, and problem-solving skills will stay in high demand throughout the year and ahead.
Get access to Salary Benchmark data in the engineering sector in CGP's 2023 Salary Guide Report.
Bottom Line
Millennials dream of landing the most enriching industrial engineering jobs.
Come reality check: Most of them back out upon learning that a career in engineering is a serious choice.
Apart from having a suitable skill set and education, it would be best to have expert advice on advancing your career. Moreover, you can also seek professional assistance for applying to the most reputable organisations.
Feel free to approach Cornerstone Global Partners (CGP) Singapore, an award-winning recruitment firm in Singapore with experience in delivering Executive Search, Contracting, Recruitment Process Outsourcing (RPO), and Human Resources Outsourcing services.
Our experienced consultants can help you get a job matching your expertise. Contact us today!
FAQs
1. What are the benefits of a career in engineering?
The benefits of studying and then pursuing a career in engineering are endless. First, as a student, you will get various chances to learn about multiple engineering specialties allowing you to choose a specialization that aligns with your interests and strengths. On top of it, when you go on to pursue a career, you will find:
Employers offering handsome packages,

Opportunities to learn and grow,

Chance to work with organisations across the world that work in an environment that promotes growth
Professionals with technical skills, commercial awareness, and problem-solving skills can carve a bright career in engineering.
2. What are the three important qualities of an engineer?
The top three important qualities of an engineer are Creativity & innovation, Problem-solving skills as well as Mathematical & analytical abilities plus logical thinking.
3. What are the top skills of a professional engineer?
The top skills of a professional engineer are:
Technical knowledge

Communication

Leadership

Critical reasoning

Creativity

Innovation

Attention to detail

Enthusiasm