Back to Blogs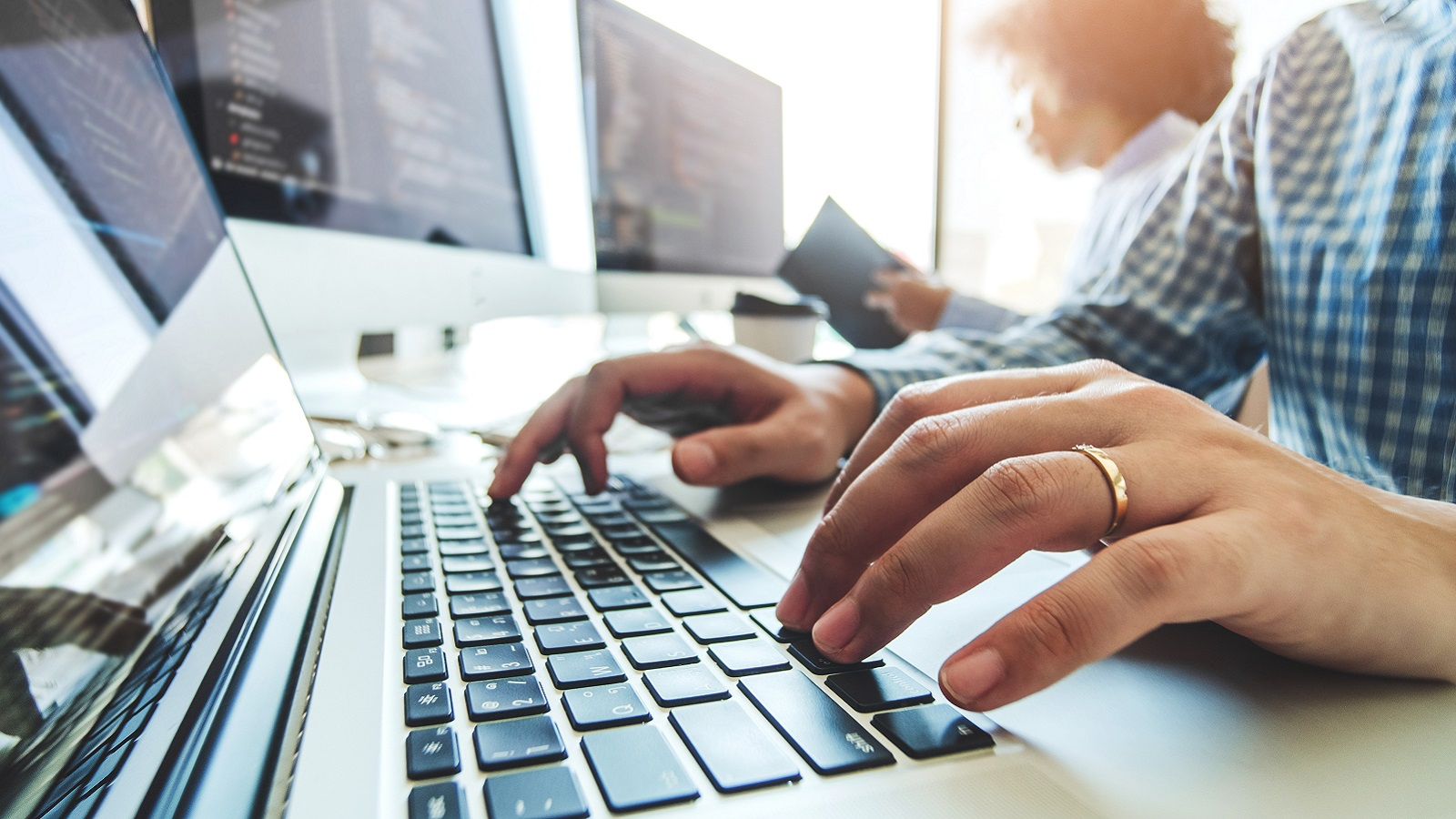 From retail, healthcare, FMCG to finance, more and more sectors are relying on data science techniques to improve its operational performances as well as augment personalized customer experiences that increase customer satisfaction.
As data science continues to transform companies' operations, opportunities for talented professionals also increase. Are you seeking employment in the data science field? Well! You have reached the right place, as what you will read here is our experts' curation of well-researched information and personal experiences.
But first, let's walk through the types of Data Science roles helping you identify current gap in your resume and skills. Ultimately, we will walk you through the top tips on writing a CV for data science jobs which can help you stand out in a crowded market.
| | |
| --- | --- |
| ​ | Learn about the latest salary benchmarks and talent movement trends in Technology with CGP's 2023 Southeast Asia Market Insights & Salary Trends report. |
Types of Roles in Data Science
Here are some of the most common job titles in data science:
Data Scientist: A data scientist is responsible for developing and implementing algorithms to extract insights from large data sets. They work with both structured and unstructured data, and may use statistical analysis, machine learning, and other techniques to analyze data.

Data Analyst: A data analyst is responsible for collecting, cleaning, and analyzing data to identify trends and insights. They may also create reports and visualizations to communicate their findings to stakeholders.

Machine Learning Engineer: A machine learning engineer is responsible for building and maintaining machine learning models. They may work with data scientists to design and implement algorithms, and may also be responsible for deploying these models into production environments.

Business Intelligence Analyst: A business intelligence analyst is responsible for analyzing business data to identify opportunities for growth and improvement. They may use data visualization tools to create reports and dashboards that can be used to inform business decisions.

Data Engineer: A data engineer is responsible for designing, building, and maintaining the infrastructure that is used to store and process data. They may work with data scientists and other stakeholders to ensure that data is collected and stored in a way that is accessible and easy to analyze.
To be successful in a data science role, you need to possess a strong foundation in mathematics, statistics, and computer science, as well as be adaptable to continuously learn and develop your skills to keep pace with the rapidly changing landscape of data science.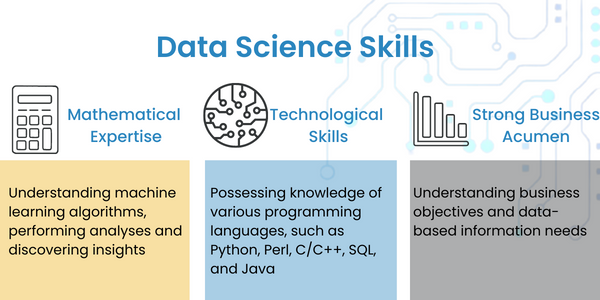 So what should you focus on while writing your resume for any data science jobs?
Writing a Job-winning Data Science Resume
Although writing an irresistible CV is often overlooked, it contributes the most to securing employment across all industries. And obtaining a job as a data scientist is no exception. So, as committed initially, it's time to introduce the top CV writing tips for you to get data science jobs in Singapore.
Watch Out for the Resume Length
Hiring managers receive hundreds of CVs on any given day. Therefore, they have a good reason to toss any resume longer than a page.
Did you know? As per an article published on LinkedIn in 2017, recruiters only spend an average of six seconds scanning a CV to decide whether the candidate is worth interviewing. You will be amazed to know this statistic holds relevancy even in the current year.
ALSO READ:Top 9 Candidate Screening Questions Recruiters Ask
If your resume doesn't talk to the recruiter and isn't thorough and concise at the same time, you can expect it to get covered under other CVs.
Tip: Make your CV easily scannable and set priorities while mentioning the critical aspects of your work experience.
Customise to Suit Job Requirements
Hiring managers are more inclined to consider tailor-made CVs that suit the job requirements and company culture. However, it doesn't mean re-writing them for applying to different organisations. Instead, you can look for the keywords and requirements mentioned in the relevant job posts and introduce them in your resume.
You should also add details about your experience that suit the employer's requirements. Industry leaders say you can enhance your CV's attractiveness by modifying certain aspects, such as:
Starting sentences with action verbs gives your resume a 140% boost.

Adding essential skills gives your resume a 59% boost.

Demonstrating results with numbers provides a 40% boost.

Adding industry buzzwords offers a 29% boost.

Using leadership-oriented words can result in a 51% boost.
Tip: Go through the company's website and check their style and tone to customise your CV accordingly. Additionally, you can adjust its aesthetics too.
Choose a Suitable Template
Pick a resume template that aligns with the organization and industry to which you're applying. Choosing a traditional template or a template with attractive formatting depends on the company you are applying to.
You can also choose a column-style template to fit more information without making it look longer.
Tip: Choose smart work over hard work by surfing the sites offering templates for free. Additionally, you can also try using Google Doc templates.
Make Your Contact Info Visible
No hiring manager would like to review your CV only to wonder how to reach you. Therefore, it is imperative for you to place information such as your name, headline, and contact information at the top of your CV. No employer or even a recruitment agency in Singapore would prefer interviewing a job seeker ignorant of the correct placement of his contact info on their CV.
Here's what you need to include with examples:
Contact Information:
First Name, Last Name: e.g., 'John Doe'

Phone Number: e.g., '+65 1234 5678'

Email Address: e.g., 'john.doe@gmail.com'

Location: e.g., 'Tampines, Singapore'
Optional Information:
Professional Title: e.g., 'Data Scientist'

LinkedIn URL: e.g., 'linkedin.com/john_doe/
Tip: Condense your address to just city and state, and ensure to provide working contact numbers and email addresses.
Include & Highlight Data Science Experience
An ideal data science CV can never miss the candidate's data science projects and publications. The information must be placed immediately below your contact information.
The reason is to let the employer know how you contributed to your previous organisations as a data scientist or analyst. For example, include the names of your successfully completed data analysis projects, machine learning projects, or links to the published articles. Mentioning the projects will give the employer an insight into the regularity and nature of your work.
Forbes listed creating a unique portfolio of analytics and machine learning projects as a crucial aspect of obtaining data science jobs.
Tip: Have a good portfolio to be hired as a data scientist. Pay heed to this function more aggressively if you don't have an experience as a data scientist or don't have quantitative data.
ALSO READ:Trending IT Jobs in Singapore in 2023
Highlight your Statistical Literacy & Programming Skills
To succeed and succeed efficiently, you must first possess the following programming skills:
Statistical analysis and computing

Machine Learning and Deep Learning

Processing large data sets

Data Visualization and Data Wrangling

Mathematics

Programming

Statistics

Big Data
And, if you already have them, don't forget to mention them in your CV. Fortunately, you will experience a rare instance of recruiters offering you data science jobs in Singapore at competitive packages.
Tip: Structure your CV to include your knowledge of various programming languages like Python, Perl, C/C++, SQL, and Java.
Be Confident and Start Exploring Data Science Jobs
Help yourself by applying to organisations even if you lack all the skills mentioned in the job post. While you may look for vacancies on a company's website or job boards, industry experts recommend collaborating with specialist recruitment experts or recruitment firms to help you sail through and obtain employment.
Make informed decisions and embark on the journey to find Singapore's most reliable recruitment agency.
View All Technolgy JobsGet in Touch
FAQs
What are the 5 Ps of data science?
The 5 P's of data science are
Purpose: Every project must have a well-formulated goal or purpose.

People: The involvement of people with different skills is highly essential.

Process: There are two types of processes within data science projects, which are organisational and technical.

Platforms: The platforms you use for data science projects and fundamental and strategic questions related to them determine a project's success.

Programmability: The choice of tools & programming languages plays a crucial role.
What do recruiters look for in data scientists?
Recruiters look for the following things in data scientists.
Passion

Mental capacity

Problem-solving skills with machine learning

Honesty

Pragmatic & value seeking

Personality

Coding skills & experience

Debugging skills

Full stack potential

Data science experience

Communication skills