Back to Blogs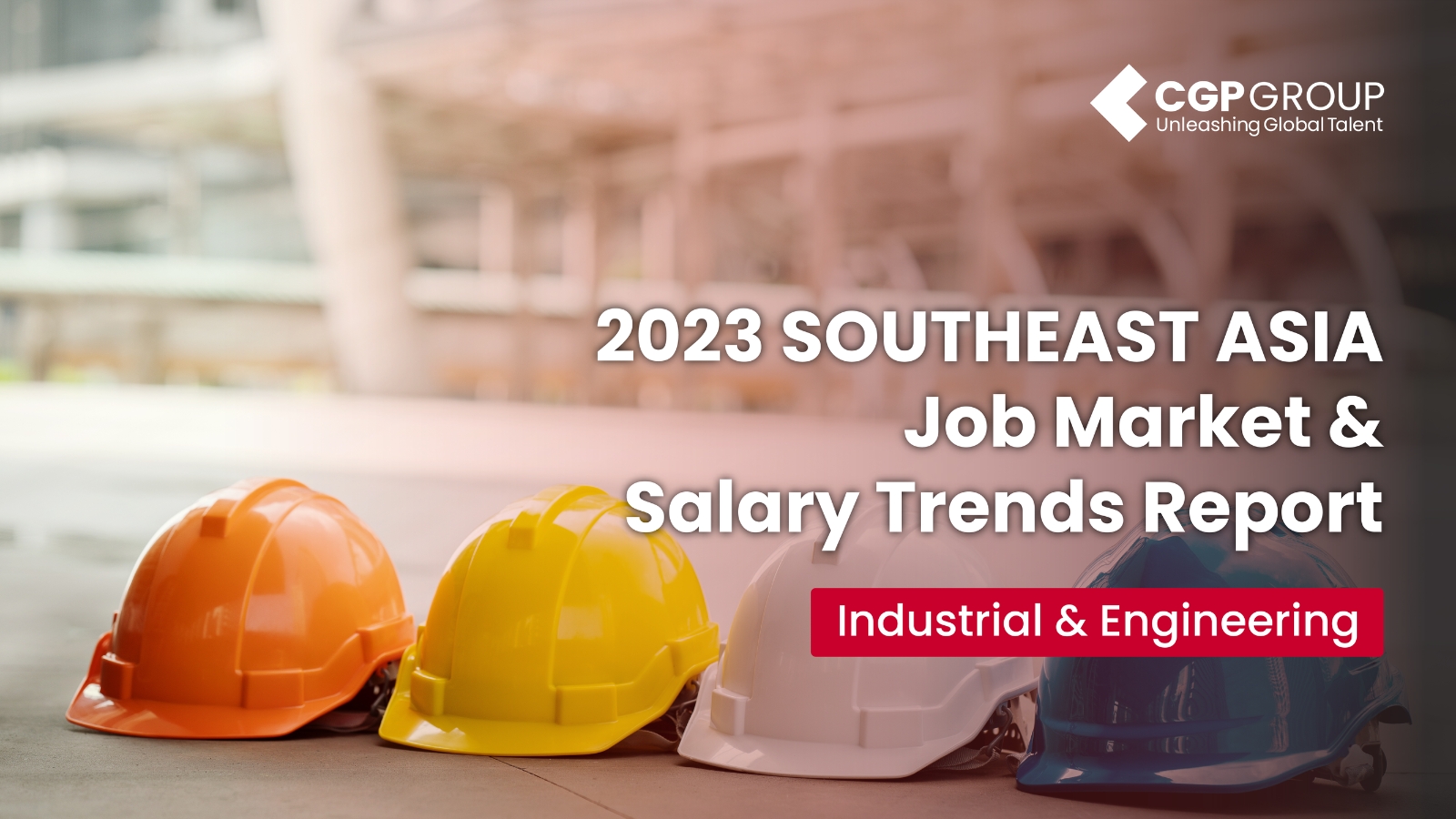 ​Stay abreast with the latest salary benchmarks and talent movement. CGP Group's "2023 Southeast Asia Market Insights & Salary Trends" report is now available to guide job seekers better navigate the ever-changing employment landscape as well as help employers optimise recruitment strategies to attract and retain top talent.
Talent Trends in Industrial & Engineering
Summary:
The trend for engineering is on the rise with more emphasis on civil engineering, chemical engineering, and automation

Many existing jobs will require green skills, as companies across sectors adopt more environmentally sustainable practices and develop sustainability targets for compliance and reporting

Digital Economy jobs and skills continue to see high demand. The engineering of the future is one in which the specific techniques and knowledge of the fieldwork together with technology, thus require upskilling of workforce on a priority
2023 Job Market Outlook:
Hiring is increasingly competitive, salaries are on the rise, and a growing number of people are choosing to switch jobs or exit the workforce entirely. Thus, focusing on professional development is a win-win for both employees as well as employers in 2023.
Looking at the current scenario and trends around the globe, the streams that have a great future in Engineering are Civil & Structural Engineering, Chemical Engineering, Automation & Robotics, Electrical and Electronics Engineering, Petroleum Engineering, Telecommunication Engineering, etc. These engineering fields are considering the era of technology in the present is increasingly advanced.
Download the full report for more information on salary benchmarks for several HR, Finance, Marketing roles and talent trends in Industrial & Engineering sector.