Back to Blogs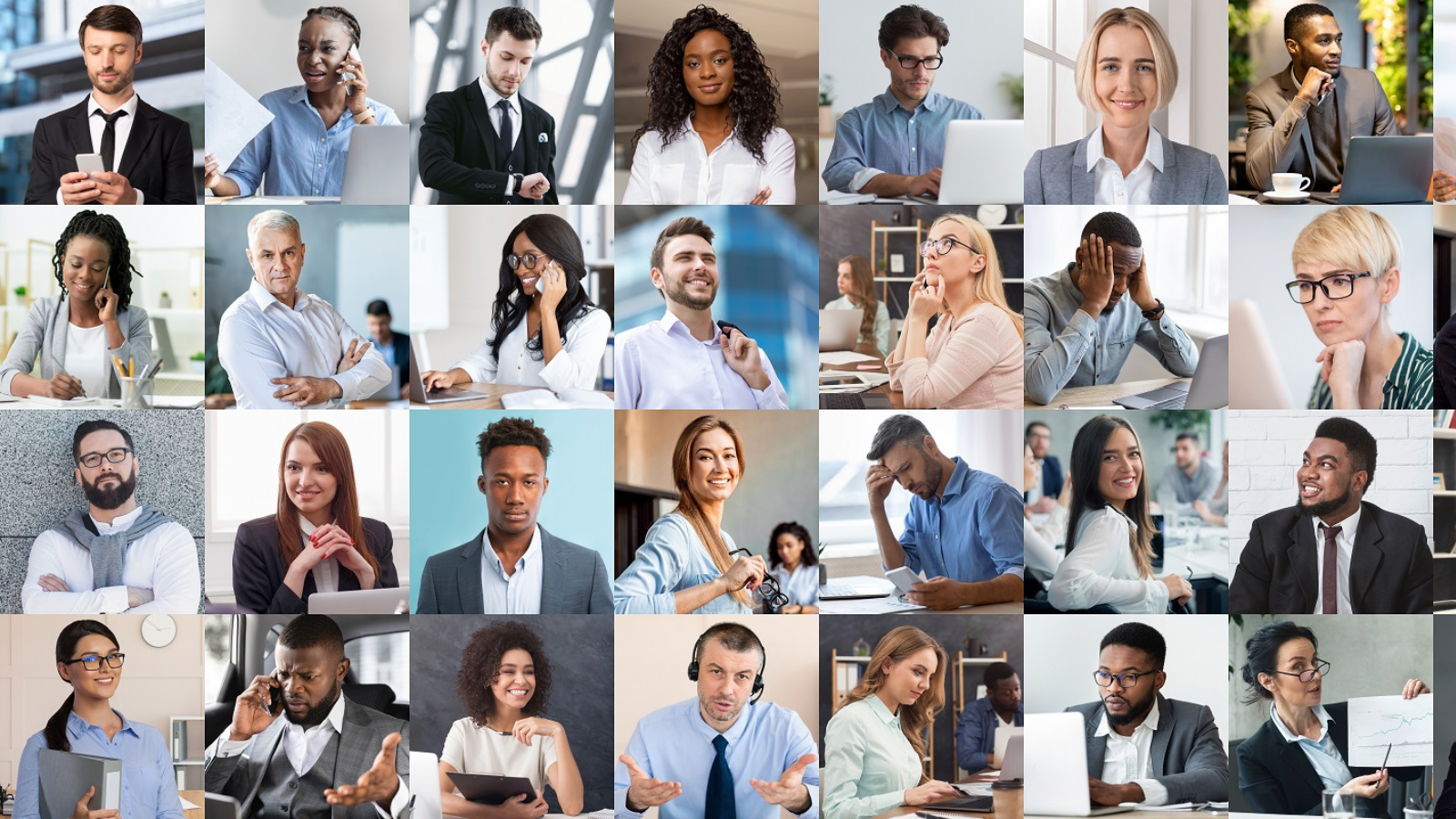 Diversity and inclusion in the workplace are no longer 'nice to have' components of an organisation. Veritably, D&I has become the 'must have' part of businesses worldwide. As a result, promoting workplace diversity and inclusion ranks among the top HR functions.
Why is that?
Deloitte research says Diversity + inclusion = better business outcomes. Simply put, diversity and inclusion are better together and aren't enough without each other. As a result, more companies are taking affirmative steps toward diversity and inclusion. Altogether, it leads to creating inclusive workspaces where employees feel appreciated, regardless of their diversity. Nonetheless, times change and the newest trends redefine diversity and inclusion yearly. So let us look at the current trends and future directions that rule the current year.
Current Diversity & Inclusion Trends
#1. Remote work
Most remote workers confirmed they are more productive when working from home. Fortunately, remote work holds the capacity to harness the essence of diversity. Organisations can hire top talent without geographical obstacles, making them more inclusive and diverse. In other words, breaking the chains of geography lets companies build teams as varied as their customer base.
Admittedly, the work-from-home trend is here to stay for a long time and remains part of businesses' diversity and inclusion practices.
ALSO READ: 5 Ways to Cultivate Inclusion in Your Organization
​
#2. Cross-generational workforce
The current workforce consists of people coming from five different generations.
The Silent Generation (born between 1928-45)

The Baby Boomers (born between 1946-64)

Generation X (born between 1965-1980)

Millennials or Generation Y (born between 1981-96)

The newest generation, Generation Z (born in and after 1997)
People from different generations bring different experiences, values, and skill sets to the organisation. Moreover, the recruiting strategy of any present-day employer is to hire people from distinct backgrounds, resulting in workplace diversity.
​
#3. Supporting gender identity
Globally, organisations are trying to open new frontiers to expand inclusion policies. For example, some have gone further by giving people access to gender-neutral restrooms and health benefits for transitioning individuals.
It is easier for diverse companies to achieve their organisational goals because they involve an equal ratio of men and women, including transgender people.
RELATED READ: Cornerstone Global Partners Singapore Adopts 8 Tripartite Standards
​
#4. Unconscious bias training
While people love being authentic at work, which makes them more confident & happier, a few experience bias. Employees who try to be authentic are sometimes not treated with dignity and respect. However, diversity and inclusion lead to the implementation of unconscious bias training. As a result, the training helps ensure that all employees receive training and treat each other respectfully.
​
#5. Structural change
With D&I becoming a part of HR functions, organisations must gear up for some pervasive changes. To support transformation, business leaders must keep a check on any discrimination and take necessary actions to make the workplace safe for everyone.
​
#6. Use of AI-powered tools
The need to source many candidates and hire top talent always remains high. But on the other hand, employees also evaluate potential employers based on workplace diversity. With AI-powered tools, employees can reduce bias in the selection process and thus make the workplace diverse and inclusive.
RELATED READ: An Era of Smart Recruitment with Technology
​
Diversity & Inclusion in HR: Future Directions
The "on-trend" function of HR is to work on making the workplace diverse and inclusive. Furthermore, it is estimated that the trend won't decrease as more organizations embrace diversity and inclusion.
A global survey by Intel interviewed 3,136 business leaders across 17 countries. Of the total respondents, 63% said that the pandemic positively impacted D&I in their organisation. Since then, organisations have only seen an upward trend in sustaining D&I efforts. So, what is going to be different in the times ahead?
#1. Creation of a more regulated workplace
Having a diverse workforce won't do the work alone and requires the attention of regulatory bodies accordingly. Simply put, a fundamental change in organisations and communities would come only after the regulatory mandates are made.
#2. Implementation of DEI strategy
Organisations must form a business strategy to check the hidden factors impacting the process. Creating a D&I culture can happen only if you focus on building a DEI strategy rather than hiring diverse candidates. Over time, the world will see a growing momentum for devising DEI strategy.
#3. Re-engineering employee experience
In today's workforce, employees wield significant influence over brands and enjoy more options for employment than ever before. Organizations are increasingly realizing that fostering diversity and inclusion not only enhances individuals' sense of belonging, but also promotes fairness for all. As a result, prioritizing diversity and inclusion should not be seen as a mere formality for organizations, but rather as a fundamental aspect ingrained in an organization's core values, as it aligns with the principles of doing what is right.
Winding Up
As financial gains are becoming a regular part of companies with a strong D&I program, it requires a change in corporate culture. It should be reiterated that implementing D&I practices is not just a publicity stunt and can backfire if left unplanned. The point is organisations must not become mere trend followers but should adopt a proactive approach to integrate D&I into the company culture.
Let us end this by noting that a diverse and inclusive work culture makes happy employees. And, organisations with happy employees can attain great retention rate as well as attract top talent.
Get in Touch for Talent Needs
If you are looking to hire or you are someone looking for the next steps in your career, drop us a message. Your next promising career move could be just a click away. With one right decision of engaging the most reliable team of recruiters, your hiring process can become hassle-free.
​
FAQs
1. What are the future HR trends in HRM?
The future HR trends in HRM are:
Setting an employee-centric flexible work model including a mix of in-office and remote work.

"Human" leadership

Metaverse workplace offering virtual reality environments

Change management

People analytics

The transition from employee well-being to a healthy organisation

Diversity, equity, and inclusion
2. What is diversity and inclusion in HR?
Diversity & Inclusion (D&I) is more than just policies and deals with qualities, experiences, and work styles that make individuals unique. The basis includes age, religion, and ethnicity. It is a function of an organisation and a subfunction within the HR function.
3. How do diversity and inclusion affect HR?
A diverse and inclusive workplace makes everyone feel involved and supported in all workplace areas, irrespective of who they are or where they come from. Diversity and inclusion affect human resources functions and how the HR department interacts with the staff. Moreover, managing a diverse team can sometimes become complicated and places much responsibility on HR.