Back to Blogs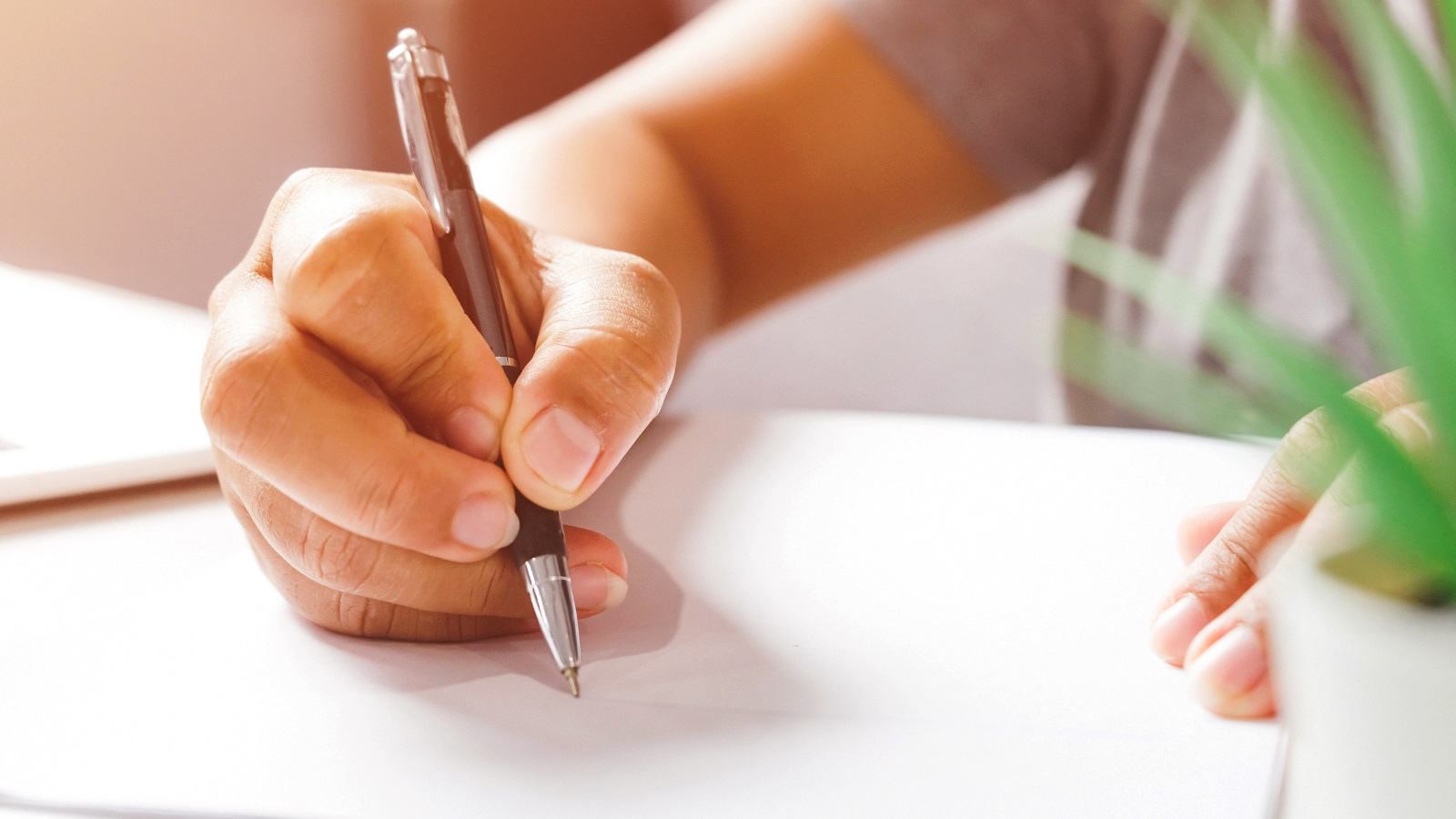 We live in an era where businesses spend billions on creating their brand identity & image. This means developing marketing resources & spreading the company's vision and mission. Similarly, this era also demands job seekers market themselves by creating their own brand identity.
And, this is where your cover letter plays a very key role in your job application. It is your opportunity to introduce yourself to the hiring manager and explain why you are the right fit for the job. Nevertheless, a generic cover letter that doesn't address the company culture and job requirements may not appeal to the hiring manager.
Writing a bespoke cover letter and tailoring it to the position you are applying for can do wonders. Understandably, customising your cover letter for each job application can be overwhelming. However, we promise it will be worth all the effort and time. Explore why tailoring your cover letter to the job is important and how you can do it effectively.
What is a Cover Letter?
A cover letter is a document that you often submit during your job application. The document showcases your capabilities w.r.t job fit, job requirements, and your skills & experience. It is used to grab hiring manager's attention and it is one of the most critical parts of your job application and tells employers who you are and showcases why they should hire you.
So, what details do employers or hiring managers look for in a cover letter? When you tailor your cover letter to the job, you show the hiring manager that you have done your research and understand the requirements of the job. It also demonstrates your interest in the company and your ability to adapt to their culture. Employers often look for the following traits in a cover letter:
Tailored skills from the job description

Clarity (Aesthetics, well-written...)

Additional accomplishments (career achievements, gaps details, etc.)

The value you can bring to the organisation

Grammatically-correct representation

Personal vision & uniqueness
Importance of Customising Cover Letter to the Job
The purpose of a cover letter is to get you noticed by a recruiter or employer. Nonetheless, you must tailor your cover letter for the present-day recruiters to capitalise on the benefits. Therefore, we have underlined the advantages of a tailor-made cover letter.
Gives you the freedom to pitch - Writing a tailored cover letter lets you pitch yourself on multiple skill sets. As a positive outcome, you won't be required to amend your CV with each job application you make.

Convinces the employer - A tailor-made cover letter can focus on the specifics of the respective job description. Additionally, it showcases how your skill sets are relevant and why the employer should hire you.

Reflects positive traits - Tailoring a cover letter reflects all the positive aspects of the candidate's personality. As a result, the employer learns the highlights of your skill sets and experience that make you employable.

Makes you stand out - Out of the hundreds of job applications, how do you make sure to get noticed by the recruiter? A well-written and tailor-made cover letter can help you outshine other candidates. The content you mention in the cover letter must depict how excited you are to be a part of the respective organisation.

Helps highlight the experience relevant to the job - You can highlight the experience in an area relevant to the job you want. Then, if you succeed at attracting the hiring manager's attention to your cover letter, you can expect them to check your CV, too.
Key Elements in a Customised Cover Letter
When writing a cover letter, always seek answers to the following questions:
What is the purpose of writing it?

Who will read your cover letter?

How to make it unique and noticeable?
Once you have the answers, you can focus your energy on writing a great cover letter. Anyhow, you must also ensure you are applying for the right positions. Self-evaluate before you reach out to the recruiter. Here are a few tips to help you sail through the sea of job searches.
#1. Start with major attributes
Hiring managers spend a few seconds scanning a job application. Therefore, start with relevant skills and abilities and let the employer learn why they should employ you.
#2. Connect company's and your goals
The hiring process is not only about the job candidates but also the recruiters. A hiring manager seeking a suitable candidate seeks a person who can benefit the company. So tell the recruiter you want the job and why. Organisation's mission and vision statement can tell you a lot about its goals that you can use to connect to your goals.
#3. Design your introductory paragraph well
A customised cover letter must include the company's name, position, and other relevant parts of the job description. However, don't be vague and focus on the topic and the cover letter's outline. Also, refrain from extending personal greetings and save yourself from sounding unprofessional.
​
Conclusion
As you are challenged to find the right job, stimulating the courage to succeed is critical. A tailored cover letter does half the job, but you must understand writing a good one. Unarguably, a job application is your chance to shine and show why the employer should hire you.
The tip is not to rely on the hiring manager's ability to determine whether your skills match their job description. Instead, speak up through your cover letter by highlighting your skills and experience and how they relate to the job description.
Another point you must remember is that no company would write back to you asking for more information. In other words, market yourself in a way company would default to putting you in the "fit for the role candidate list" instantly. Here is the checklist you could follow:
Begin by putting your contact information in the header

Follow with greetings to the hiring manager and from where you learned about the role

Grab hiring manager's attention with your key achievements in the next paragraph

Explain why you are the perfect candidate for the job and the company

Close with a formal message
Get the Right Assistance from CGP Singapore!
CGP Singapore's Talent Search assists suitable candidates in getting placed with the right organisations.
So, now you have discovered how to customise your cover letter, start working on it and you can land your dream job. Connect with us and allow our expert consultants at Cornerstone Global Partners (CGP) Singapore to help you take one step closer to your next job.
View All JobsFind an Expert in Your Industry
FAQs
1. Why customising cover letters is important?
Certainly, cover letters need to be tailored. Employers don't have enough time to reach out to candidates who fail to tailor their cover letters to the job description. Therefore, candidates tend to lose great job opportunities as hiring managers put them in the not-fit-for-the-role job applications bucket. On the contrary, if you tailor your cover letter, you are likely to be called for the next interview stage.
2. What is the purpose of a cover letter?
A cover letter addresses the hiring manager or the interviewer. It contains the contact details, the role you are applying for, and the essential details of your CV. It highlights your interest in the position and skills & experience that make you fit for hire. It can be a make-or-break factor in your job application and must be developed wisely to land the job you desire and deserve.