Back to Blogs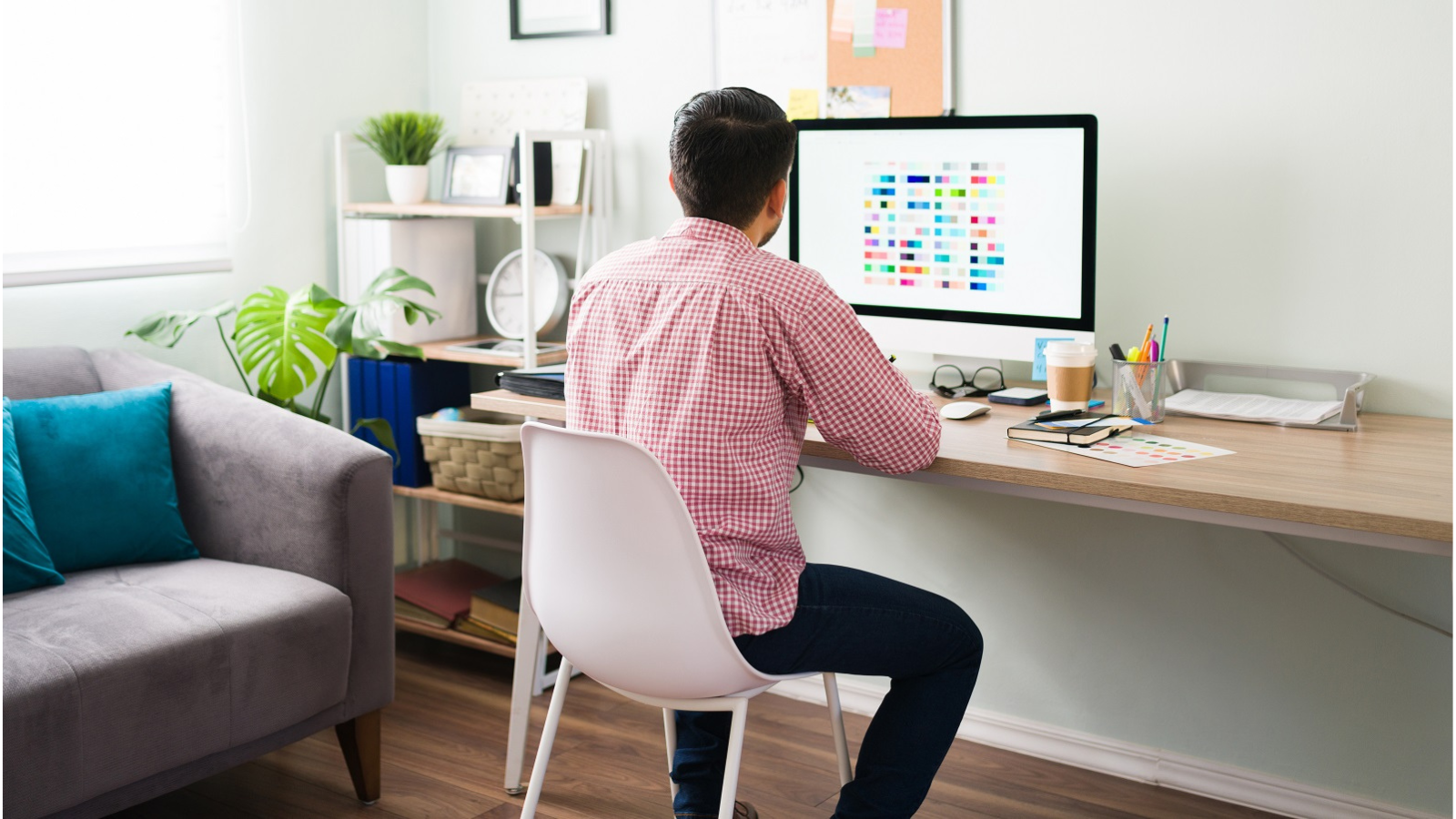 "People are more productive working at home than people would have expected. Some people thought that everything was just going to fall apart, and it hasn't." – Mark Zuckerberg
While everyone might not agree with Mark Zuckerberg, he has a valid point. For years, business leaders have been doubtful about the success of remote work. However, the secret lies in effectively managing and enhancing employee productivity and experience. We aim to emphasise the availability of tools & resources for remote workers and how they help in remote team management.
Today, there are a plethora of tools and resources available for remote workers who work in different time zones. They collaborate with colleagues from different parts of the world and need to stay connected, thus making remote work more efficient, productive, and enjoyable.
Various communication and project management tools, as well as time-tracking and file-sharing platforms, are available to remote workers.
This comprehensive list will cover some of the top tools and resources for remote workers, providing a one-stop-shop for anyone looking to improve their remote work experience. Whether you're a seasoned remote worker or just starting out, this ultimate list will have something for everyone.
#1. Trello
Manage Team's Projects From Anywhere
Trello is a collaboration tool that organizes your projects into boards. In one glance, it tells you what's being worked on, who's working on what, and where something is in process.
It brings your tasks, teammates, and tools together. A project management tool loaded with powerful features, Trello is the corporate world's favourite.
The 'Views' feature lets the users see projects from every angle with Board, Timeline, Table, Calendar, Dashboard, Map, and Workspace views.

The 'Automation' feature allows users to automate the workflow with Butler.

The 'Power-Ups' feature powers teams by linking their favourite tools with Trello plugins.

'Templates' give a blueprint for success with easy-to-use templates.

'Integrations' to find the apps team is already using or discover new ways to get work done.
#2. Slack
Bring team communication and collaboration into one place
Slack keeps everyone connected with a user-friendly interface. Having all your people, tools, and communication in one place enables the team to work faster.
It is the productivity platform that empowers everyone with no-code automation and AI, makes search and knowledge sharing seamless, and keeps teams connected and engaged
'Channels' let users stay organised and focused with central spaces for communication, files, and tools.

'Slack Connect' provides collaboration with teams at other companies.

'Messaging' makes way for efficient and organised team chat.

'Accessibility' boasts keyboard accessibility, animation preferences, and visual controls.
ALSO READ: Remote Workforce Essentials: Perks and Benefits That Promote Work-Life Balance
#3. Zoom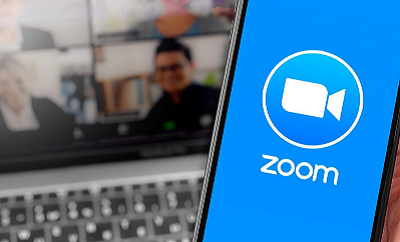 Get more done in a frictionless video environment
Zoom is a video conferencing tool with a touch of the in-person experience. Being a unified communication and collaboration platform, it allows users to hold virtual meetings and team chats.
Among different product categories, Zoom offers unique features under them.
Zoom One - It brings together options for team chat, phone, whiteboard, meetings, and more into a single solution to help deliver frictionless communication and collaboration experiences.

Zoom Rooms - It is a software-based room system that provides an integrated experience for audio conferencing, wireless screen sharing, and video conferencing.

Zoom Events - It is a versatile platform that allows you to create a variety of engaging virtual experiences for attendees will love. You can manage your own branded event hub, track ticketing and registration, control user access from one dashboard, and allow networking during your Zoom Events.
#4.
Dropbox
Backup your most essential files to the cloud
Dropbox is a reliable and secure cloud-based file hosting service for storing and sharing the most important files. With Dropbox, you can do more than just store files.
'Backup' automatically backs up important files on the devices and restores them.

'Dropbox Sign' helps users prepare, send, sign, and track agreements with legally-binding eSignatures.

'DocSend' securely sends important documents and gets real-time analytics.

'Capture' creates screen recordings and video messages.

'Dropbox Shop' provides advanced access to the newest product experiences.
#5. Asana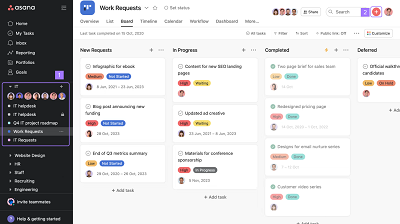 Enable teams to work together effortlessly
Asana is the go-to resource for remote workers. It comes as a comprehensive toolkit with a solution for the unique needs of different organisations. The tool can be used as a lightweight CRM for project management, campaign management, creative production, request tracking, agile management, and more.
With Asana, teams are more confident, move faster, and accomplish more with less—no matter where they're located.
'Workflow Builder' creates automated processes to coordinate your teams.

'Timeline' builds a beautiful Gantt chart quickly.

'Boards' allow users to see and track the work.

'Calendar' allows teams to plan, manage, and visualise their work in a shared team calendar.

'Reporting' to get real-time insight into progress on any work stream.

'Automation' streamlines processes and reduces errors.

'Workload' checks how much work team members have across projects.
Trello Vs. Asana: Trello is focused on Kanban boards, whereas Asana offers multiple project views such as timelines, calendars, and workflows.
​
#6. Hubstaff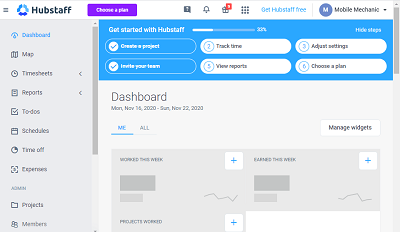 Manage remote workforce efficiently
Hubstaff is a time-tracking and productivity-monitoring tool that automates many aspects of running a growing business. At its core, Hubstaff helps teams track time in easy, automated ways that produce more accurate, detailed timesheets.
In addition, it offers one-of-a-kind features under different categories that benefit employers and employees, which include:
Time tracking

Employee monitoring

Workforce analytics

Agile project management
#7. Blueboard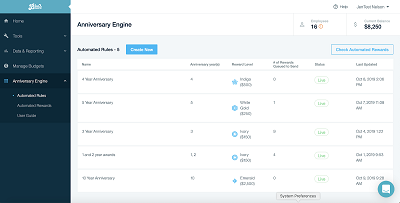 Reward your employees with fun, memorable experiences
Blueboard is a unique employee reward and recognition platform to show employees how much they matter. Organisations can recognise and reward their employees for different moments in different forms, such as:
Anniversary awards

Sales incentives

Spot recognition

Referral incentives

Company values awards

Wellbeing gifts

President's Club

Onboarding gifts
Blueboard offers organisations a 360-degree view into complete rewards lifecycle - from reward delivery, to scheduling, to completion.
RELATED READ: The Connection Between Employee Recognition and Retention
Final Comments
Businesses today are adopting remote trends and hiring talent across the globe. But, without any doubt, the biggest challenge is to nurture, guide, and support team members.
Having appropriate resources for remote work is crucial to support remote employees in their day-to-day work, facilitating effective communication and collaboration, boosting productivity, and promoting overall well-being. Employers should ensure that remote workers have access to the necessary resources to perform their job effectively and thrive in a remote work environment.
It might become a tough gig to manage remote workers, but the tools mentioned above and resources are certainly there to assist your business.
Hire the talent that matters to you!
Besides the remote team management tools and resources, hiring the right talent impacts the results. Therefore, ensure to hire the top talent for your organisation by partnering with the most reliable team of recruitment experts. Want to know about the sectors we serve? Visit us here:
Cornerstone Global Partners (CGP) Singapore provides the best recruitment solutions. Access a rich network of contacts and expert information on Singapore and Southeast Asian job markets.
FAQs
1. What resources are needed to work remotely?
Remote work is a hot issue, and many companies have wholly adopted remote work. To make remote work easy, the team can use a few resources.
Resources like Zoom and MS Teams are ideal for video conferencing. Chat applications such as Slack, Google Hangouts, and Workplace by Facebook have eased communication.
Google Drive, Dropbox, Microsoft OneDrive, and Media Fire are highly suitable for file storage.

2. Why do you need resources for remote Work?
Resources for remote work are essential for several reasons:
Access to information and tools - allowing remote workers to effectively carry out their tasks and stay connected with their team.

Productivity and efficiency - Having the right resources can enhance productivity and efficiency in remote work environments.

Communication and collaboration - Helping to maintain effective teamwork and achieve project goals.

Training and development - Providing remote employees with opportunities for learning and development, which can contribute to their career advancement and success in remote work roles.

Well-being and work-life balance - Helping remote workers maintain their physical and mental well-being, manage stress, and achieve a healthy work-life balance.