Back to Blogs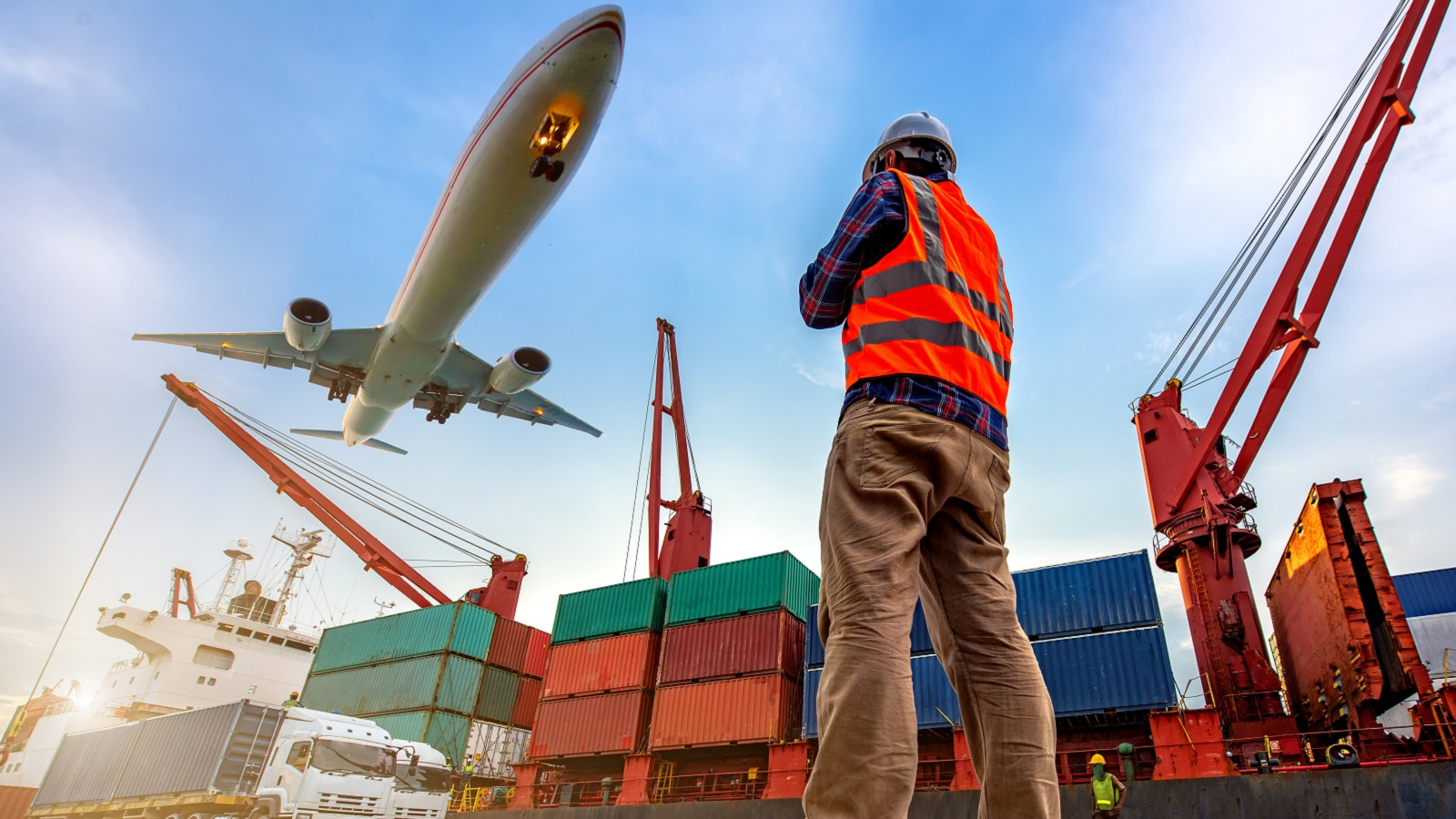 The logistics industry is a complex and ever-changing field. It involves coordinating and moving resources from a location to the desired destination. Resources can be people, materials, inventory, and equipment. The sector demands detail-oriented planning and execution to meet deadlines. And to accomplish the business function, an organisation needs the right people possessing key skills for logistics.
With the continuous evolution of this industry, organisations constantly need to adapt to new challenges, which demand professionals with unique skills to thrive in various roles within the logistics sector.
In this blog, understand what are the top job skills for you to claim your place in the logistics industry. Whether you are a seasoned logistics professional looking to stay ahead or an aspiring professional seeking to enter this dynamic field, this guide will provide valuable insights into the key skills that employers highly value.
You must also read: 7 Traits Every Employer Is Looking for in a New Employee
What are the Elemental Skills Required in Logistics?
Various logistics job skills must synergise to make you stand out and get hired. So let us look closely at the must-have skills.
#1. Data analysis
Data is everything for the modern logistics industry. Data analysis lets you make informed decisions and plan the next step accordingly. Additionally, data allows teams to spot trends & patterns and forecast what the future holds.
With top-grade data analysis skills, you can quickly ensure your company's goods reach their destination. Along with strong mathematical skills, you must also use spreadsheets to plan and execute activities to calculate pricing & delivery times.
#2. Versatility
Knowing how to identify & address concerns rapidly is one of the key skills for logistics for having a progressive career in logistics. In addition, those who understand the importance of adaptability pave the way for their growth. The reason is the scale of the supply chain for large-scale organisations require flexibility to address the situation effectively.
#3. Resource management
Logistics workers must be able to allocate the ideal amount of staff and other resources, such as vehicles, equipment, and building space, for a smooth process. They must know the resources available at their disposal and understand the right way to utilise them.
Besides, resource maintenance skills are crucial when shaping a logistics career. Therefore, one must hone resource management skills to build a bright career in the industry.
#4. Planning & organisation
Strict planning and organisation are required for working in logistics. If you aren't good at planning and organisation, it might lead to unhappy customers who would discontinue using your firm's services due to missed deadlines. Undoubtedly, even the employer wouldn't consider retaining an employee who cannot plan accordingly.
On top of it, the organisation wouldn't only lose revenue but see a sharp rise in costs due to an unplanned way of working.
#5. Preventive maintenance
Machine downtime causes loss of production and money, and companies look out for candidates with preventive maintenance skills. The reason is the skill helps employees to lower the risks of breakdown. Additionally, knowing the maintenance and repair of plant tools and equipment is a bonus in landing the right job.
#6. Smart transport modeling
It makes perfect sense to learn how to evaluate existing conditions and conduct a more detailed investigation into future projections. Logistics companies look for candidates who can approach logistical routes mathematically and ensure the cost-effectiveness of the trips.
#7. Dispute resolution
To enter the world of logistics, you must acquire and master dispute resolution. You must be able to minimise the effect of a dispute through arbitration and mediation. For employers, job hunters who can pay attention to detail and check how communication happens are the most valuable assets.
To enhance your profile even better, you must work on your ability to work alongside clients, businesses, and legal teams.
#8. Warehouse safety knowledge
Having good warehouse safety knowledge is necessary because warehouses remain under potential risks. However, you must remember that you should aim to acquire warehouse safety knowledge from a legal and moral viewpoint. If you have the proper knowledge, you can optimise the warehouse's layout to improve workflow and shift to new technology to make the work environment safer.
Related Read: Skills to Master Before Your Next Job Search
Additional Must-have Skills
There are specific other skills that you must embed in your personality to progress in the logistics industry. Have a look at them!
Teamwork
Whether you are experienced or planning to enter the industry as a newbie, teamwork is one of the crucial logistics job skills at the heart of the industry. Having the ability to work with a team is fundamental to your success.
Communication
You cannot help yourself settle into the environment without good communication skills. Therefore, you must know how to communicate with the stakeholders, customers, and colleagues. Also, encourage openness and honesty to enable the other person to communicate freely.
Contingency planning
Disruptions are a part of logistics. Therefore, staying prepared by creating a contingency plan can serve as a merit point for you while applying for a job. The skill involves assessing potential risks, communicating with customers, and seeking alternatives.
If you're interested in a career in logistics, it's important to develop the skills that are essential for success in this field. By developing these skills, you'll be well-positioned for a successful career in logistics.
Ready to grow your career?
Integral to every part of modern society, logistics is a very diverse sector. As a result, it offers a multitude of career opportunities. Moreover, the industry boasts fast growth even in times of economic struggle. If you are willing to start at the bottom of the ladder and work your way up, the industry will never disappoint you. While you get to work with new technologies, the starting salary packages also attract job seekers.
Master the logistics job skills and break into the world of logistics. Check out the latest job openingsand how our Supply Chain & Procurement team can help you land your dream job.
Apply Now - Jobs in Supply Chain
FAQs
1. What are the skills needed for logistics?
Carving a career in logistics requires some skills that make you stand out, which are as follows:
Data analysis

Resource management

Planning and organisation

Transport management

Adaptability
2. What are the five elements of logistics?
The five elements of logistics are:
Storage, warehousing, and materials handling.

Packaging and unitisation.

Inventory.

Transport.

Information and control.