Back to Blogs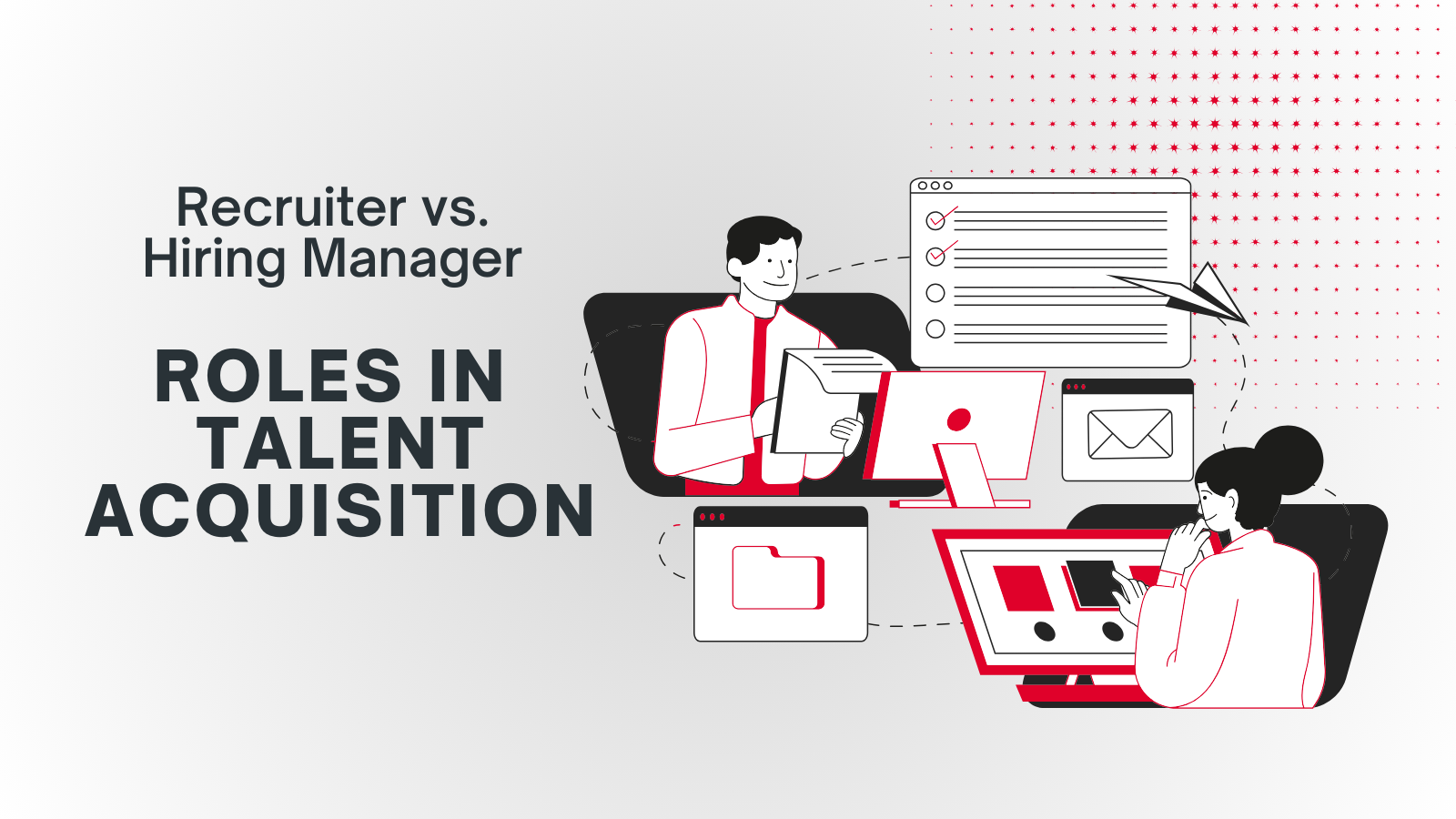 ​While navigating the job hunting and the interviewing process, one of the most challenging things – and, at the same time, the key to success – is to understand whom you are talking to. There are a lot of titles: Hiring Manager, Recruiter, Consultant, Talent Acquisition Specialist… But who are, in fact, all these people?
Let's break them down, and let's give a good explanation for all of them!
First, let's start talking about the term "Recruiter".
Understanding Who Are Recruiters
I would say that "recruiter" is an umbrella term that covers mainly two figures: the In-house Recruiter (or Talent Acquisition Specialist) and the Recruitment Consultant (recruiting agency).
An In-house Recruiter is an employee of a specific company who takes care of the hiring process of that company. They use input from the manager, work directly with the organization, and work with all the company's departments covering various positions. Through them, the company hires people directly.
On the other hand, a Recruitment Consultant is someone like us at CGP who works for an external agency looking for the best market talent to introduce to our clients. As Recruitment Consultants, we have a portfolio of clients we work with, and, as such, we can introduce you to different kinds of opportunities in your industry. We manage the
sourcing and hiring for an external company,

developing our internal candidate database and

matching these candidates with all the available positions at the companies we are working with.
At CGP Singapore, we cover multiple functions, such as Accounting & Finance, Financial Services, Human Resources, Legal, Sales, Marketing & Digital, and Technology as well as industries like Engineering, Energy, Government, GLC & Healthcare and Supply Chain & Procurement. Still, there are recruiting agencies that focus only on a specific industry.
Learn More About Our Expertise
As Consultants, we also help our clients and candidates understand the job market, advising them on how to proceed with the recruiting/interviewing process to be successful.
In-house Recruiters and Recruitment Consultant may have similar duties:
Updating clients/hiring managers about the recruiting process,

Sourcing clients through different channels,

Conducting screening calls, and

Scheduling interviews
How does the
Hiring Manager
fit into this?
A Hiring Manager is responsible for hiring an employee to fill an opening position at an organization. Often, Hiring Managers will be the new hire's future supervisor. Hiring Managers coordinate with the HR team, which supervises the interview and the hiring process.
People often need clarification on Hiring Managers and Recruiters. While both are involved in the hiring process, their tasks are complementary rather than overlapping.
Recruiters are responsible for building a strong pool of qualified candidates for a given position.
Hiring Managers are then responsible for identifying and hiring the most qualified applicant from that pool.
To summarize, a recruiter's job is to give a pool of suitable candidates to the Hiring Manager, who will interview them and then decide whom to hire. He is the final decision maker. Recruiters and hiring managers have distinct roles within the hiring process. and effective collaboration between these two roles is crucial for successful talent acquisition.
So, next time when you are going for an interview, it is essential to know whom you are talking to, knowing that you can plan how you want to proceed; especially it will be necessary for you to ask the most relevant questions to your interviewer. So, whenever you go for an interview, feel free to ask who your interviewer will be!
​At Cornerstone Global Partners Singapore, all our consultants are specialized in their field of industry or function. We will always strive to build a trustful relationship, along with an ownership mentality. Your next promising hire or job could be just a click away.
ALSO READ:
​This article is originally published by Claudia Fazzari from Cornerstone Recruitment Japan and is further repurposed by CGP Singapore.